IE expo China 2018 Takes Lead in Asia, Being Critical Force of IFAT Show Abroad
IE expo China is proud to announce that the numbers of Chinese exhibitors (116) and Chinese visitors both hit a record high at its parent fair IFAT 2018, the world's largest trade fair for water, sewage, waste and raw materials management, which was held in Munich on May 14-18, 2018 and gathered over 3,300 exhibitors and over 141,000 visitors from around the world.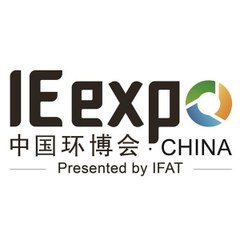 As an important member of IFAT Worldwide, IE expo China has been making rapid progress both in its size and quality, and is establishing itself as a leading event in Asia.
As China's environmental market gains momentum in development and becomes more open, IE expo China becomes the perfect promoter of IFAT brand in Greater China, where more and more Chinese enterprises that are planning to tap global market recognize IFAT as their optimal platform.
This year, 1,762 companies presented their solutions for water, waste, air and soil in an exhibition space of 128,000m2. 66,580 visitors from 59 countries and regions were attracted, representing a 21% increase year-on-year.
15 countries and regions including the USA, Germany, Italy, France, Canada, Japan, Korea, Russia, and Switzerland will have the dedicated pavilions to show their cutting-edge environmental technologies.
Many exhibitors took the chance to launch their new products and strategies. IE expo China is becoming the arena for more and more environmental enterprises from home and abroad to explore the Chinese market.
Stefan Rummel, Managing Director of Messe München, drew a positive conclusion, "I could not have imagined a more successful prelude to the IFAT May. The outstanding record figures of this year's IE expo China emphasize that this trade show is ready to follow in the footsteps of its parent exhibition."
On June 5, IE expo established a partnership with Foreign Economic Cooperation Office of the Ministry of Environmental Protection, PRC, to import international environmental technologies and help Chinese environmental enterprises enter the global market.
On September 18-20, 2018, IE expo Guangzhou, also a member of IFAT Worldwide, will be held to cover the Southern China market. On April 15-17, 2019, IE expo China will be held and celebrate its 20th anniversary.
Contact
Messe Muenchen Zhongmao Co., Ltd.
Ketty Zhang
Senior Project Manager
No. 388 Fenglin Road
200032 Shanghai
China
Phone:
+86-21 23521128
Fax:
+86 21-2352 1088
E-Mail:
ketty.zhang@mm-sh.com
Internet:
To website