IBM, Notre Dame, Emnet Help South Bend, Indiana Protect Public Health, Reduce Pollution with Smarter Cities Cloud Analytics
IBM announced that South Bend, Indiana is using its Intelligent Operations Center (IOC) for Smarter Cities software-as-a-service (SaaS), to dramatically overhaul its water management system, preserving public health and saving the city hundreds of millions of dollars. South Bend is the first city in the world to manage its water systems in the cloud.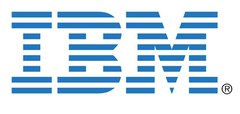 South Bend is the fourth largest city in Indiana with more than 500,000 residents. The University of Notre Dame is helping the city with research and early development of a system that helps proactively manage combined sewer monitoring and control, one of the biggest resource issues for cities around the world. Like many municipalities, South Bend is faced with an aging sewer infrastructure and challenged with maintaining the quality of life including safeguarding the health of its citizens and the environment. Sixty percent of water allocated for domestic human use goes to urban cities. In the US alone, there are approximately 800 cities facing $65 billion in environmental infrastructure costs to solve these issues.
The IBM IOC for Smarter Cities service, in concert with locally based business partner Emnet, has dramatically improved South Bend's ability to predict the potential overflow of hazardous wastewater, helping to protect citizens and the environment by reducing wet weather overflows by 23 percent and virtually eliminating dry weather wastewater overflows from 27 down to one in its first year of operation. The new system also allowed South Bend to improve storage and water conveyance performance while avoiding $120 million in infrastructure investments and helping the city avoid more than $600,000 in potential government fines.
By delivering IOC as a service on the SmartCloud, IBM is removing the up-front cost and complexity for South Bend which saves on IT infrastructure costs. This model allows cities such as South Bend to pay for software-as-a-service out of their operational budgets, enabling easier, faster procurement than if they were required to fund new IT infrastructure from their capital budgets. South Bend also plans to extend its new capabilities beyond the Public Works Department to support other city services and to promote cross-department integration and communications, including mobile device access to key data. The IBM IOC for Smarter Cities service facilitates rapid on-boarding of additional city departments to share key insights to city offices such as maintenance and emergency services to more quickly address and prevent issues such as sewer overflows, flooding and water quality.
"Anticipating and preventing incidents before they happen is key. Viewing all our aggregated data in real-time via the IBM SmartCloud will help us predict where incidents can occur and safeguard our citizens. Through creative collaboration and IBM's powerful smarter city solution, we can create a smarter city and solve problems that, until now, seemed insurmountable," said Gary Gilot, Member, Board of Public Works, City of South Bend. "We have had huge measurable benefits and with IBM's continuing partnership with the city, Notre Dame and local entrepreneurs like Emnet, we will produce more."
"The strategic collaboration using great technology and great human capital will help us all innovate for better outcomes--smarter cities of tomorrow today," proclaimed Mayor Pete Buttigieg, City of South Bend.
In addition to the benefits South Bend is reaping in terms of cost savings and spill avoidance, the city is now able to do a better job predicting and responding to basement backups in low-lying areas. Using its new residential basement "heat map", the city can now direct utility cleaning crews to areas where they are most likely to be needed. Through its new monitoring capabilities, South Bend has also been able to reduce the flow of water through its plants by 10 million gallons of water per day by keeping river water out of the system.
"Our new Smarter Cities SaaS solutions in the IBM SmartCloud fundamentally change the way cities of all sizes can use intelligent technology to help prepare for problems and avoid them altogether, coordinate and manage response efforts and maintain the efficiency of city operations without disruption," said Craig Hayman, General Manager, IBM Industry Solutions. "Analytics delivered as a service in the IBM SmartCloud will enable societal transformations far beyond what we can do today. We understand the challenges facing cities today and are providing the tools they need to gain better insights and speed services to better serve their citizens."
South Bend, Notre Dame Look to the Cloud for Clean Water
South Bend's new wastewater management project began when engineers and scientists at Notre Dame designed an embedded sensor network with distributed logic on battery powered credit card-sized computers. Graduate students in Notre Dame's research program formed Emnet, the start-up company that commercially developed the physical sensor network, CSONet.
In late 2011, South Bend became the first city to use IBM Intelligent Operations Center in the IBM SmartCloud. Under the agreement, Notre Dame would get access to IOC software free of charge through the IBM Academic Initiative for teaching and research purposes. Training commenced as a joint effort so that city, IBM and university staff and students could collaborate on additional applications that could benefit South Bend and other cities. For example, this private/public/academic think tank could mine data for cross-departmental intelligence and leading indicators for resource reallocation to reduce crime, control graffiti, manage vacant and abandoned housing, detect traffic issues, improve transit, increase collaboration with schools and more.
In the past most water utilities have not had visibility into sewer data. They observed and estimated conditions manually, working in their isolated silo of local government. Now, utilities and multiple government agencies have access to the information on an easily viewable map with simple color coding. Using this dashboard, they can share information and make smarter decisions. Now, for example, when a water utility specialist is flushing water hydrants to release iron or rust, they can use the IOC's dashboard to monitor the combined sewer pipes and make adjustments as needed to avoid a dry weather overflow violation.
Creating New Skills for Smarter Cities Development
As the majority of the world's population moves to metropolitan areas, key city systems such as water, power and transportation are being strained to the breaking point. For citizens, a smarter city can mean finding the fastest way to get to work, reducing water and electricity usage, and safer streets, to start. Digitizing and managing smarter municipal services will require a new type of highly trained workforce, stimulating new careers.
"Our graduates have an opportunity to enter the workforce with a set of new analytics skills that position them for leadership from the moment they graduate," said Robert Bernhard, Vice President of Research, the University of Notre Dame. "We hope to educate a new generation of professionals that blends technology with business, engineering and city management expertise to transform and integrate business and government practice as the world becomes more interconnected and instrumented."
Both IBM and the City of South Bend have long relationships with the University of Notre Dame. South Bend Public Works and IBM are working with the University of Notre Dame Mendoza College of Business and the College of Engineering to build a curriculum based on the Smarter Cities concept. The goal is to produce future city leaders with superior technology expertise.
In South Bend and around the globe, IBM is working with city leaders of all sizes to build intelligent, instrumented and interconnected city systems. Built on decades of experience managing the computing environments for thousands of enterprise clients across more than 170 countries, IBM brings city managers the confidence, expertise and innovative solutions to take on the toughest challenges. IBM is helping city leaders by making it easier and faster to integrate new technologies, enabling them to focus their efforts on citizen well-being and economic development.
IBM Launches New Cloud-based Smarter City Offering
Today, IBM is announcing that its IBM's Intelligent Operations Center for Smarter Cities is running on the IBM SmartCloud. This streamlines the process of bringing these type of critical public services to citizens. Because the Intelligence Operations Center is hosted on the SmartCloud, a city can start on one small project and scale it moving forward with a unified view of city operations as its needs change and grow.
The IBM operations center on the cloud can provide all of these capabilities through a subscription service that does not require up-front capital investments and can be paid for out of a city's operational budget on a monthly, quarterly or annual basis. This saves critical capital expenses for physical infrastructure upgrades and repairs.
In addition, a city can now tap into new IBM technology solutions that take the complexity out of designing, configuring and deploying the advanced technology infrastructure behind next generation municipal public services such as public safety and physical security, public utilities like electricity, and online access government services. Now, for example, if a city were to deploy surveillance cameras in high-crime portions of their city, a police department can select a preconfigured set of services that integrate the devices, the network and the underlying software and analytic capabilities.
Contact
IBM Corporation
Mike Azzi
1 New Orchard Road
10504 Armonk, NY
United States
Phone:
+1 (914) 766-1561
E-Mail:
azzi@us.ibm.com
Internet:
To website