Hyundai Motors America Awards Kana Pipeline
Kana Pipeline awarded $1.1 million USD for the underground pipeline construction of the new U.S. National Headquarters facility for Hyundai Motor America, Inc, in Fountain Valley, CA. Construction to be completed by winter of 2013.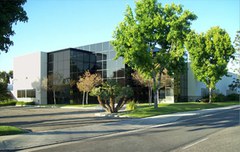 Kana Pipeline was the chosen underground pipeline contractor to work on the redevelopment of the Hyundai Motor America National Headquarters project in Fountain Valley, CA. The $1.1 Million USD pipeline construction portion was awarded by Hyundai AMCO America, Inc., which operates as a subsidiary of Hyundai Motor Company.
Snyder Langston was brought on board to act as a consulting company to facilitate the coordination of the estimated $150 Million USD project. Its size is approximately 469,000 square feet and expected to employ as many as 1,400 workers. The site of this construction is visible from 405 Freeway, located just north of it and the Santa Ana River crossing at 10550 Talbert Avenue.
The majority of underground wet utility pipeline work consists of storm drain. Several bio-filtration basins, Filterra ® vaults and basins, Diversion and Dual Vortex storm drain manholes, HDPE and PVC pipe and fittings are planned for installation. This project, unlike most experienced by the Kana Pipeline team, has been through many changes in its design, particularly involving the drainage, as concerns geared up to create the most environmentally-friendly project possible.
Sewer pipeline, the second deepest installed utility to storm drain at this site, consists of installing coated sewer manholes, a grease interceptor, sand and oil separator, and PVC pipeline. Other wet utilities such as fireline and domestic water pipelines will soon be installed. All in all, over 20,000 LF of combined pipeline infrastructure will make up Kana Pipeline's portion of work, which began in late July.
Kana's estimator Mike Skalla, who worked closely with Greg Sanders of Snyder Langston in the budgeting, bidding and the value engineering process for well over a year was, "finally glad to hear the news" that his hard work paid off in June upon receiving word in an official Letter of Intent.
He and Kana's President, Daniel Locke, both recalled a good experience working with the Hyundai AMCO team previously, back in 2007. Then, Kana Pipeline was contracted directly by Snyder Langston to install the KIA Motors U.S. Corporate Headquarters and state-of-the –art design center's pipeline infrastructure, in Irvine, which can be seen just west of the 5 Freeway, near Jamboree Road.
Lanny Collins, Kana Pipeline's site superintendent, agreed, "It's a pleasure working with a professionally-run group of people, and Brandon Lee has been especially great to work with." Brandon Lee is the Project Engineer, of Hyundai AMCO, and was also involved in the construction KIA Motors U.S. Corporate HQ. Ken Cornell, Kana's project manager added, "It's great to be a part of an internationally-acclaimed project.
The project is expected to be complete December 2013.