Helio Pur Technologies Establishes in Algeria to Combine Consumption and Industrial Wastewater Treatment with Savings and Profitability
In 2030, 1 person out of 2 will live in arid zone (UN) because of climate change and demographic growth. Water is, from far, the most used raw material in the World with nearly 5000 liters necessary per day and per capita. Water is also the most wasted raw material with only 0.4% of reuse and 4% of treatment before discharge in the environment.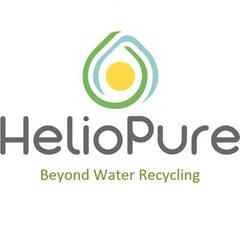 The model of water use prevailing in arid zone is the one which was developed in countries where water is abundant. This model privileges unique use and mix of all wastewater in one sewer, whatever their level of pollution, then their treatment before discharge in aquatic environments.
Facing these issues, Helio Pur Technologies (HPT), an innovative environmental engineering company offers new solutions to save water, energy and reactants necessary to wastewater treatments in industrial, agricultural companies or in residential sector.
"We start from the observation that 50 to 90% of wastewater are reusable without treatment if there are correctly sorted from the root. The rest of the wastewater can be reused after a treatment adapted to the nature of pollutants." Says Mr. Laurent Sohier, CEO of HPT. Like waste, wastewater recycling goes first by collect and sorting. Water containing soda will be treated differently from a water containing organic matters.
In Algeria, Univers Détergents company entrusted Helio Pur Technologies to realize treatment solution for their industrial wastewater. This new solution will be inaugurated December 20th, 2017. "The compliance of our plants with environmental regulations is our priority and any economic and ecological solution is welcome if it meets our needs" confirmed Misters Abdelaziz Maouchi, CEO, Nekkache Hamdane, in charge of development at Univers Détergent, Choukri ISRI Director of the factory and Diab Zebbiche, HSE advisor to the Executive Office.
Helio Pur Technologies comforts its establishment in Algeria, offering new products and services to companies looking for reliable and sustainable solutions for water.