Headline from PVC Pipelines at Berlin Conference
More than 20 out of a total of 119 papers at this year's Plastic Pipes XVIII Conference in Berlin will relate to the PVC pipe industry. PVC4Pipes, the industry's global association will underline the benefits of its pipe systems and make a strong reference case for their use.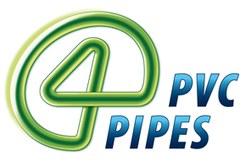 Fabio Bernardi, Executive Director of the association explains: "Our PVC pipes continue to age and perform gracefully. Nevertheless, recent headlines remind us that even in the most public corners of the so-called developed world, bad pipes are not always replaced by good pipes."
Flint stint over aging pipes
Bernardi cites as example the recent health issues raised by Hillary Clinton over the matter of lead entering the water supply from aging water pipes in the US city of Flint. "Once dubbed the fourth most dangerous city in the US because of crime, Flint is now on the front page because of the dangerous health quality of its water supply. If only Flint had learned from its neighbouring city of Burton whose 1930's water mains have been replaced by cheaper, non-corrosive, sustainable PVC pipes."
Pipe papers
"This year we celebrate the world's first ever PVC water pipe network installed 80 years ago in the Berlin region. In looking back, we shall also be looking forward. The interest of conference users, choosers and extruders will be drawn by the latest developments in our technology."
A glimpse of the 23 PVC conference papers currently reflects this view. For example, the CO2 footprint of PVC rainwater gutter systems has been measured by independent assessment and will be announced officially for the first time.
Bruce Hollands, Executive Director of the Uni-Bell PVC Pipe Association will provide a comprehensive review of the environmental benefits of PVC pipe systems. A paper delivered by Dr. Chris Howick from INOVYN will review their regulatory position within the EU and demonstrate how and why PVC remains and will be a key part of pipe formulations for drinking water applications.
The world demand for PVC foam pipes is growing and so are their diameters – large sizes start at 400 mm and are now available to 1000 mm. Their most recent cost advantages and developments will be communicated by Dieter Polte from Vestolit GmbH.
PLASTIC PIPES XVIII Conference and Exhibition will be held in Berlin's InterContinental Hotel on 12 – 14 September 2016. The event is organized by the Plastic Pipe Conference Association (PPCA). Member associations of PPCA comprise PVC4Pipes, PE 100+, Plastics Pipe Institute (PPI) and the European Plastic Pipes and Fittings Association (TEPPFA).
For further information: www.ppxviii.com
A full list of PVC papers presented at PLASTIC PIPES Conferences since 1970 has been posted to their website on: www.pvc4pipes.com/ppca-pvc-papers