HDD Good Practices Guidelines Course scheduled for Seattle
The Northwest Chapter of the North American Society for Trenchless Technology will hold a two- day Horizontal Directional Drilling (HDD) Good Practices Guidelines Course, July 17-18, at the Swedish Cultural Center in Seattle.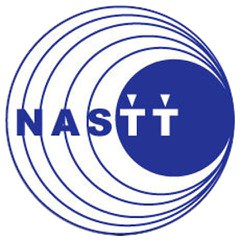 Course objective:
Due to the increasing use of horizontal directional drilling (HDD) rigs across North America, the HDD industry released the HDD Good Practices Guidelines manual that provides contractors, engineers and owners with an industry driven document prepared by experts in the field. This seminar's objective is to provide contractors, engineers and owners with a set of guidelines that will assist and allow its personnel to have successful HDD installations, by training operators and supervisory personnel. The course is geared to provide an in-depth overview of HDD from planning to demobilization.
The Horizontal Directional Drilling Good Practices Guidelines training is a two-day course that covers these topics:
HDD operation and applications
Machine performance, capabilities and application guidelines
Drill pipe and tooling
Bore tracking equipment, planning, mapping and emerging technologies
Drilling fluid delivery, containment and recovery systems
Drilling fluids
Jobsite safety, planning and preparation, traffic control, safety equipment, practices and response
Planning, surface and geological investigations, utility surveys, bore planning, regulations and permitting
Risk reduction, trouble shooting and mitigation
Who should attend?
All utility and consulting engineers, superintendents, contractors, inspectors and other technical individuals working with water, sewer, gas, electrical and cable systems.
Course instructors:
 The HDD course will be presented by the two principal authors of the HDD Good Practices manual; David Bennett, Ph.D., P.E., of Bennett Trenchless Engineers in Sacramento, California and Dr. Samuel Ariaratnam of Arizona State University. Dr. Bennett was Trenchless Technology magazine's 2005 Person of the Year and has over 25 years of engineering experience. Dr. Ariaratnam has a Master of Science and Ph.D. in Civil Engineering from the University of Illinois at Urbana- Champaign with specializations in Construction Engineering and Management. He is currently an Associate Professor at the Del E. Webb School of Construction at Arizona State University. They will be joined by special guest speaker, Eileen Robinson with DCI, who will be presenting the section on locating and tracking equipment.
For more information, contact Tina Davenport at +1 206-633-0213 or e-mail: tina.davenport@bennett-staheli.com.

Download the course brochure and registration form (PDF format) here.