HammerHead® Trenchless Acquires RS Lining Systems, LLC
HammerHead Trenchless, a Charles Machine Works company, has announced the acquisition of RS Lining Systems, LLC, the provider of RS Technik® pipe rehabilitation solutions in the Americas. This acquisition will allow HammerHead to better serve customers across the underground infrastructure rehabilitation market by providing an enhanced suite of CIPP trenchless solutions.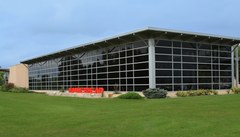 "HammerHead strives to offer its customers a unique, comprehensive set of solutions for any rehabilitation or replacement project. The combination of HammerHead and RS Lining will expand our existing product and services offering to provide our customers the most complete set of solutions for rehabilitating underground utility infrastructure," says Kevin Smith, President of HammerHead Trenchless Equipment. "Our goal is to offer customers not just any solution but the right solution to fit their needs, and the synergy between HammerHead and RS Technik solutions expands our position as the trusted advisor in the trenchless industry."
RS Lining is a leader in CIPP technology, providing a full suite of RS Technik pipe rehabilitation solutions for gravity sewer, pressure pipe and potable water including RS CityLiner®, RS CityMain®, and RS BlueLine® all of which feature mobile, state-of-the-art, CIPP impregnation and installation equipment RS MobiPreg™. RS Lining has engineered systems that provide unique solutions developed to meet the emergent needs of asset managers in performance, durability, and cost-effective sustainability of pipeline infrastructure.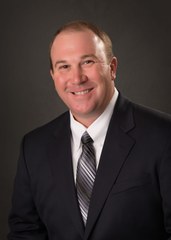 "We are excited to add the talent and experience of the RS Lining team to our HammerHead family. The RS Lining team is made up of industry veterans with unique skills that will be valuable in the growth of HammerHead's rehabilitation business segment and will give customers access to unparalleled expertise," continues Smith. As part of the acquisition, the RS Lining team will be joining HammerHead at its facility in Lake Mills, Wisconsin.
"It is exciting for us to become part of the HammerHead team. HammerHead is an established leader in the industry and together we will usher in the next generation of trenchless solutions," said RS Lining Senior Vice President Joanne Carroll. "RS Lining customers will continue to have access to the same RS Technik products now backed by the strength and support of HammerHead and the Charles Machine Works Family of Companies."
"This union is a natural fit for the vision of HammerHead and Charles Machine Works. Both HammerHead and RS Lining are driven by providing effective and reliable solutions. Our customers now have access to every advantage possible for restoring gravity and pressure sewer, water and industrial pipe infrastructures," said CEO of Charles Machine Works, Rick Johnson. "Their combined ability to deliver an inclusive range of innovative products aligns perfectly with Charles Machine Works vision."
Contact
Hammerhead Trenchless Equipment
500 South C.P. Avenue
53551 Lake Mills
United States
Phone:
+1 920 648 4848
Fax:
+1 920 648 1781
E-Mail:
info@hammerheadmole.com
Internet:
To website