Gulf Waste Water Summit 2013 Announces New Dates
The GCC water industry's most anticipated summit – Fleming Gulf's 3rd Annual Gulf Waste Water Summit, which was scheduled to take place in March 2013 is now poised to take place on 2nd & 3rd April 2013 at Shangri-La Hotel - Dubai.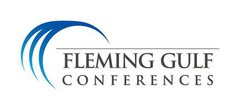 Back for the third consecutive year, this sought after summit has become the primary event for those involved in the field of water re-use technology.
This year, the programme has been designed with the aim to address strategic issues such as the financial possibilities and growth potential of the Gulf waste-water markets. Achieving project standards in line with enforced regulations and environmental guidelines from The Ministry of Environment and Water is also of vital importance for the companies and solution providers.
The summit will also host an exhibition where local and global water technology experts will showcase the latest approaches that have proven successful in the water and waste-water business today. The points of agenda will cover topics such as municipal waste-water disposal, new generation treatment for waste-water reuse and guidance to the effective use of environment friendly strategies and technologies. An opportunity for all water experts and project stakeholders keen on re-mapping the GCC's waste water industry, the summit is not one to miss.
Contact
Fleming Gulf
286/287 Amar Jyothi Layout
560071 Karnataka
India
Phone:
+91 80 4900 5000
Fax:
+91 80 4900 5100
E-Mail:
info@fleminggulf.com
Internet:
To website