Grundfos Pumps to Invest Rs. 230 Crores in India
Grundfos Pumps, the world's largest pump manufacturer, announced its plans to expand its production capacity to double by setting up an additional unit. As part of the expansion plans, with an initiative of making India as the second home; the company plans to invest Rs. 230 crores in the next five years.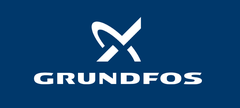 According to Mr. CarstenBjerg, Group President, Grundfos, "The turnover of Grundfos is 3.5 Billion Euros (252 Billion Crores INR) globally. With the turnover of Rs. 318 Crores in 2012; we are planning for 2 full fledged production units in Chennai with 1000 job creations in the next 5 years in India."
Mr. Bjerg further added that the establishment of the R&D section will cater to the Indian specific market, which will come into being in the next 2 years supplying their demands. On the costing front, Grundfos prioritizes on the best quality which fetches long term savings rather than minimizing the cost and compromising throughout. Grundfos is expanding its horizons.
According to Mr. N.K Ranganath , MD, Grundfos India, "Grundfos currently has 55 distributors and over 140 dealers across the country and are in the process of expanding the distributors and dealership networks to boost the sales."
Grundfos India has been growing phenomenally at 30-35% on double digit since its inception in 1998. With the turnover of Rs. 318 crores in 2012, Grundfos is looking at Rs. 1000 crores turnover in the next 5 years. Grundfos India is confident about its future, as the market size of India is 950 Million Euros and Grundfos has been tapping successfully so far. The approach to the market is holistic as it supplies to all the sectors of market like Industries, Commercial and Domestic Building Services. Grundfos boasts of achieving 100% customer satisfaction to all the segments.
Contact
Grundfos Pumps India Private Ltd.
118 Old Mahabalipuram Road
600 097 Thoraipakkam, Chennai
India
Phone:
+91 44 2496 6800
Fax:
+91 44 2496 6969
E-Mail:
serviceindia@grundfos.com
Internet:
To website