Ground Works Solutions Hires Jason Albasha as Sales Engineer for Illinois and Wisconsin
Ground Works Solutions, a full-service provider of geotechnical construction and infrastructure rehabilitation services, added Jason Albasha as Sales Engineer for Illinois and Wisconsin. In this role, Mr. Albasha will represent Ground Works Solutions' technologies and services to residential, commercial, and government customers.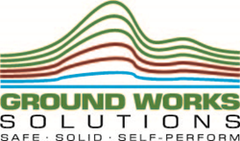 Mr. Albasha has over 7 years of sales experience in business to business sales and financial services, and is a recent graduate of the Illinois Institute of Technology in Chicago, IL with a Bachelor of Science Degree in Engineering Management.
"I'm excited to be a part of the Ground Works team, and to bring all of the various solutions that Ground Works offers to the Illinois/Wisconsin market," stated Mr. Albasha.
Ground Works Solutions provides technologies focused on providing no-excavation solutions for foundation repair, stormwater utility and sanitary trenchless sewer repair, sewer lining, soil stabilization and groundwater restriction. The Ground Works Solutions' products include the AP/M Permaform Lining Systems, URETEK Polymer Injection Process and the Inversa Infastructure Asset Assessment System.
President of Sales Cory Carlson also noted, "Ground Works has a great deal to offer public works managers and engineers throughout Illinois and Wisconsin. With aging infrastructure and limited budgets for repair, Ground Works' technologies provide them with cost effective and innovative solutions for rehabilitating their assets. I look forward to having someone of Jason's caliber on-board, and I think his customer service focus will serve our clients in the Midwest well."
Contact
Ground Works Solutions
4759 Drane Field Road
33811 Lakeland
United States
Phone:
+1 863-877-2973
Internet:
To website