Giant Floating Barge To Be Used for Seabed Pipe Repair
The same floating barge recently used to carry out seabed investigations off the coast of Scarborough and Bridlington, will be used by Yorkshire Water again to help them carry out a pipe repair with a difference - the pipe in question sits on the seabed off Scarborough many meters below the surface.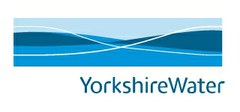 With the floating barge in demand, the company is making the most of the fact that it has it as its disposal by using it to help mend a fracture in the 1.8km long pipe which has, over the past few months, become damaged.
Specialist marine engineers will use the floating barge to access the pipe which runs along the rocky coastline and into the sea South of Scarborough, with the work expected to take six weeks, though this is dependent on calm sea conditions.
Project manager, Ben Shearer comments: "We would like to reassure customers that this pipe does not discharge sewage, it only carries treated water from the washing and processing of vegetables. The fracture means that it's currently not transferring the water all the way to the end of the pipe as it should, which is why we're repairing it.
"We're currently working hard to get all the various permissions and equipment we need to start the work, but we're aiming to be on site in October. As ever, we'd like to reassure all concerned that we'll make every effort to minimise any disruption and noise from this work, and as we're accessing the pipe from the sea, we won't need to bring any big machinery over the land."
Yorkshire Water is writing to customers in the area to let them know when work will start.
Contact
Yorkshire Water
Matt Thompson
PO Box 52
BD3 7YD Bradford
United Kingdom
Phone:
+44 (0) 1274 / 692-653
Fax:
+44 (0) 1274 / 692-707
Internet:
To website