Get the Full Picture with Qualitative Analysis
We all want simplicity, but sewers fail in complicated ways.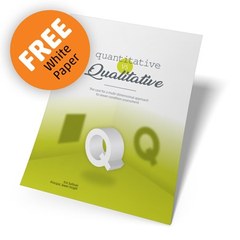 As part of its featured content series, Envirosight is pleased to present a new white paper by Eric Sullivan of Sewer Knowledge entitled Quantitative versus Qualitative: The Case for a Multi-Dimensional Approach to Sewer Condition Assessment. This paper focuses on the benefits of gathering multi-dimensional data when assessing sewer condition, instead of relying on isolated metrics. A qualitative approach accounts for a broad range of sewer attributes, which helps minimize blind spots when it comes to decision-making.
Rather than focusing on an isolated metric, like estimated infiltration rate, sewer condition assessment and rehab planning demand a qualitative approach - one that accounts for a broad range of observations.
"Sewers fail in complex ways," says Jake Wells, Director of Marketing for Envirosight. "The more you understand about sewer condition, the better you can plan maintenance and rehab activities. It all starts with capturing data that tells the full story of what's happening in a sewer. We're grateful Mr. Sullivan has allowed us to promote this important research."
Envirosight is excited to share a new white paper from Eric Sullivan at Sewer Knowledge. In it, he discusses what quantitative and qualitative mean in sewer condition analysis, and presents case studies for each: FELL-41 and CCTV.