Gerd Löbbert joins Borealis Executive Board
Borealis, a leading provider of chemical and innovative plastics solutions has announced the appointment of Gerd Löbbert as Executive Vice President for Base Chemicals, effective January 1, 2010. He will report to Chief Executive Mark Garrett and be based at the Borealis Head Office in Vienna, Austria.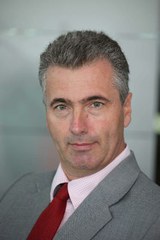 Gerd Löbbert was born in Germany in 1957. He studied Chemistry and Physics at the University of Bochum, Germany and graduated with a Ph.D. in 1986. Since 1986 he worked in various functions and divisions (production, R&D and marketing) at BASF, specifically in the area of pigments, polymers, additives and printing inks in Germany; as Marketing Director Inks and Pigments in the United States; Vice President, Global Business Unit printing inks and dispersions in Stuttgart, Germany; and Group Vice President Performance Chemicals for Coatings, Plastics and Specialities. Since 2005, Löbbert has held the position of Group Vice President, Cracker Products and Industrial Gases Europe and in mid- 2009 he took over responsibility for restructuring the worldwide pigment activities.
"With his extensive experience in chemicals, Gerd brings increased value for our chemicals business," says Borealis Chief Executive Mark Garrett. "We welcome him to our management team and look forward to further developing the base chemicals business group together".
"These are challenging times for our industry and the global economy at large; however, these conditions will ultimately create new opportunities for Borealis," comments Gerd Löbbert. "Moreover, Borealis has a diverse portfolio of products and plays an important role in the areas of polyolefins and base chemicals and we are committed to continuously build on this capability".
Contact:
Borealis AG
Kerstin Meckler
Head of Communications
Wagramerstrasse 17-19
1220 Vienna, Austria
PH.: +43-1-22400-389
E-Mail: kerstin.meckler@borealisgroup.com
Internet: www.borealisgroup.com