GE Introduces Subsea Leak Detection and Multi-Domain Condition Monitoring
GE's Measurement and Control business announced two innovative condition monitoring and sensing solutions for the subsea sector: the Acoustic Leak Detection System and the Subsea Multi-Domain Condition Monitoring System. Representing the first products resulting from GE's acquisition of Naxys in 2012, these solutions allow oil and gas operators to monitor the integrity of their subsea installations.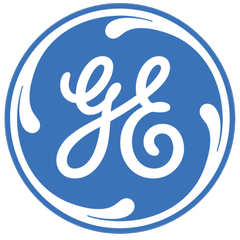 Today's oil and gas engineers and technicians are faced with new challenges in the marinization of increasingly complex machinery and in the subsea monitoring of critical assets to ensure safe, reliable production. This requires an intelligent network of sensors, leak detection systems and other devices designed, tested and installed in key areas on the ocean floor. This information also must be integrated into a consistent software platform that is supported by analytical models to interpret and drive subsea service activities.
Demonstrating the company's world-class sensor expertise and ongoing commitment to innovation, GE has introduced the following technologies for subsea applications:
Acoustic Leak Detection System (ALD)
GE's new Acoustic Leak Detection System uses passive, acoustic hydrophone technology to detect and locate subsea oil and gas leaks by discriminating the noise of a leak from other sources of sound. Developed from naval military technology, the sensing system enables extremely sensitive and accurate measurement of subsea acoustics and can be used to detect "silent" leaks that occur when there is low flow rate or low differential pressure. GE's ALD is the leading ISO-qualified technology for permanent (25 years) deployment available today that can detect both crude oil and gas with sufficient sensitivity while providing wide area coverage of up to 500 meters.
Subsea Multi-Domain Condition Monitoring
GE's Subsea Multi-Domain Condition Monitoring System combines electric emission monitoring and acoustic hydrophones specially designed for monitoring the operating condition of subsea machinery and processes—from pumps and valves to supporting infrastructure. Typically combined with ALD to detect subsea leakage, the system performs multi-domain analysis supported by proven pattern recognition and machine learning algorithms to identify and display subsea structure, machine and pipeline activities and anomalies.
"Oil and gas customers trust GE to provide condition-based monitoring services for their offshore topside platforms," said Jens Abrahamsen, Naxys business leader for GE Measurement & Control, a GE Oil & Gas division. "As subsea exploration and production becomes increasingly important globally, many customers are looking to expand these topside capabilities to the seabed. By combining subsea sensors and acoustic condition monitoring with existing GE technology, GE customers can expand their view into operations and make intelligent, critical decisions about their operations."
GE Measurement & Control is a global technology leader in asset condition monitoring, process instrumentation and non-destructive testing. The ALD System and Subsea Multi-Domain Condition Monitoring System are part of GE Measurement & Control's broad portfolio of diagnostic technologies, software and analytics solutions and services. These products and services deliver ultra-high accuracy and detail-enabling optimized productivity, efficiency and safety in the oil and gas industry's most extreme conditions.
At OTC 2013, GE will showcase its live Naxys Acoustic Booth alongside its ALD System model. Stop by booth #3163 and witness the "ears" of tomorrow's subsea facility, which can hear and detect external conditions, including leaks, cracks and vibrations, to support ongoing productivity and safety.