Funding offered for Middle East produced water solutions
Technology developers are being urged to come forward with solutions to tackle the challenges of managing produced water in Middle East oil and gas production. ITF, the global technology facilitator, has issued a call for proposals with up to 100% funding available for successful submissions.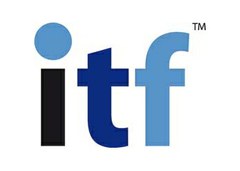 As the Gulf region suffers from water shortage problems, it is crucial that oil companies dispose of secondary water from production safely, ensuring water supplies do not become contaminated.
The particular challenges in this area, as identified by ITF's members are; treating produced water with back produced polymer in polymer flood projects, as well as the treatment of water for re-injection and other applications.
ITF opened an office in Abu Dhabi in 2011 and this challenge is the first to emerge from the regional managers group which ITF established with its Middle East members this year. The initial meeting brought together 30 of the region's largest oil and gas players to focus on a collaborative vision to solving regional technology challenges, and identified produced water management as a priority area to tackle.
Ryan McPherson, ITF's regional director in the Middle East and Asia Pacific, said: "Our Middle East membership pushed for this challenge to be addressed first because it is so important to oil and gas production. Technology needs to become more effective in order to meet the legal requirements of the Ministry for Environment standards and the Regional Organisation for the Protection of the Marine Environment (ROPME).
"There is a clear need for new technologies to provide a definitive solution to the problem and we hope to bring innovative technologies to market by acting as the honest broker between our operator and service company members and technology developers. We are working hard to build close links with technology organisations and academic institutions to encourage them to come forward with bespoke proposals for new technologies."
The deadline for proposals is 18th June 2012 and ITF's members will be looking to select projects to fund by September 2012. Technology companies and academic organisations can find out more by calling ITF's headquarters in Aberdeen on +44(0)1224 222410 or visiting their Calls for Proposals page.
A not-for-profit organisation, ITF has 29 global oil and gas operator and service company members. ITF is the only global funding programme operating across continents. The organisation has facilitated the launch of more than 180 joint industry projects (JIPs) from early stage projects through to field trials and commercialisation and aims to secure a further £50 million for technologies by 2015.
Contact
ITF
Aberdeen Science & Energy Park
Aberdeen
United Kingdom
Phone:
+44 (0) 1224 222410
E-Mail:
info@itfenergy.com
Internet:
To website