First Industrial GE LEAPmbr Wastewater Treatment System Commissioned in Spain
May 14, 2013
Sewage treatment
GE announced the commissioning of its high-performance LEAPmbr membrane bioreactor (MBR) technology at a wastewater treatment plant owned by the Spanish poultry processing firm, Procavi S.L. GE's LEAPmbr technology will help Procavi improve water quality and double its water treatment capacity without expanding the existing facility. This is the first industrial LEAPmbr installation in Spain.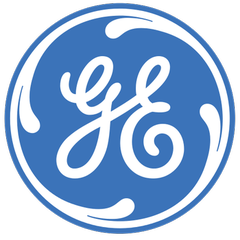 Wastewater discharge regulations and water quality standards, along with an increase in factory production, led Procavi to expand its existing wastewater treatment plant. GE's LEAPmbr technology allowed Procavi to increase its water treatment capacity while staying within the same footprint, accommodating an increase in production without expanding the facility. The previous wastewater treatment plant was producing 600 m³/day, while today it can process two times that amount—1,200 m³/day—due to GE's LEAPmbr technology. GE provided the technology to Agua, Energia y Medio Ambiente, Servicios Integrales, S.L. (AEMA), the Spanish engineering, procurement and construction company that is operating the newly expanded wastewater treatment plant for Procavi.
"GE's LEAPmbr technology was the ideal choice for Procavi's upgraded wastewater treatment plant. We were able to easily install the new equipment without increasing the facility's footprint. Additionally, LEAPmbr was a cost-effective and energy-efficient solution that could meet Procavi's expansion needs," said Luis Carlos Martinez, technical director, AEMA.
The new capacity of the upgraded wastewater treatment plant is equivalent to the daily water use of roughly 6,000 people. Once treated, the water will be reused for washing within the production facility and for irrigation.
GE's LEAPmbr technology helps owners of municipal, industrial and residential water/wastewater treatment facilities around the world address their pressing water quality issues, while increasing overall productivity of the treatment system. The Procavi wastewater treatment plant is an upgrade of an existing facility, located in the province of Seville, in southern Spain. The water discharged from the facility will released into the Corbones River, a tributary of Guadalquivir.
"When the Procavi poultry facility needed to expand its wastewater treatment plant, it had to take into account the reuse possibility, the region's strict water discharge regulations, space limitations at the plant and its need for a cost-effective energy solution. GE's LEAPmbr technology ensures the highest quality of discharge water, along with the lowest energy consumption in its class. Additionally, the wastewater treatment plant was able to increase capacity without expanding its footprint, making GE's LEAPmbr technology the right solution for Procavi's needs," said Yuvbir Singh, general manager, engineered systems—water and process technologies for GE Power & Water.
The result of a four-year development effort, GE's LEAPmbr system offers the lowest life-cycle costs available from any MBR technology, while also being cost competitive with conventional treatment. These cost savings, along with operational simplicity and a compact footprint, derive from innovations to the popular GE ZeeWeed* 500 MBR product line—the most widely-used, reinforced, hollow-fiber ultrafiltration technologies available. The cost and efficiency savings of GE's LEAPmbr system compared to existing GE MBR technologies include:
A minimum 30 percent reduction in energy costs.
A 15 percent improvement in productivity (greater water-treatment capacity).
A 50 percent reduction in membrane aeration equipment and controls, leading to a simpler design with lower construction, installation and maintenance costs.
A 20 percent reduction in physical footprint leading to further reduced construction and installation costs as well as lower ongoing consumption of cleaning chemicals.
Contact
GE Power & Water
Patricia Garofalo
4636 Somerton Rd.
19053 Trevose, PA
United States
Phone:
+1 (215) 942-3598
E-Mail:
patricia.garofalo@ge.com
Internet:
To website