Fat-fuelled power station to run UK's biggest sewage works
Fat and oil from restaurants and build-ups in drains will soon be powering Britain's biggest sewage works. According to plans, the grease will be fed into what will be the world's largest fat-fuelled power station at Beckton in East London.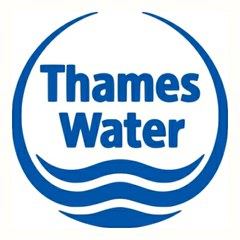 The plant, developed and run by 2OC and financed by a consortium led by iCON Infrastructure, is set to produce 130 Gigawatt hours (GWh) a year of renewable electricity - enough to run 39,000 average-sized homes.
Thames Water has agreed to buy 75 GWh of this output to run Beckton sewage works, which serves 3.5 million people (population equivalent), and the nearby desalination plant, which is operated in times of drought or other emergencies. The remaining power will be sold on to the national energy supply grid.
The water firm has also committed to provide at least half of the fuel the generator requires to run - in the form of 30 tonnes a day of fat, oil and grease ('FOG') - enough to fill a six metre-long shipping container - that would otherwise clog up London's sewers.
Leftover, low-grade cooking oil and food fat will be collected from food outlets and manufacturers. Solidified grease, such as from lamb and chicken, will be harvested from 'fat traps' in restaurant kitchens and from pinch-points around the capital's sewer network. The rest of the power plant's fuel will come from waste vegetable oils and tallow (animal fat).
It is Thames Water's sustainable fuel commitments, worth more than £200 million over the long term, that have enabled the £70 million construction project to go ahead.
Andrew Mercer, chief executive of 2OC, said:
"This is good for us, the environment, Thames Water and its customers. Our renewable power and heat from waste oils and fats is fully sustainable. When Thames doesn't need our output, it will be made available to the grid meaning that power will be sourced, generated and used in London by Londoners."
Piers Clark, commercial director for Thames Water, said:
"This project is a win-win: renewable power, hedged from the price fluctuations of the non-renewable mainstream power markets, and helping tackle the ongoing operational problem of 'fatbergs' in sewers."
London-based J Murphy and Sons have won the contract to build the plant, which is due to be operational in the first quarter of 2015.
Every year across its 109,000km of sewers, Thames Water removes 80,000 blockages**, half of which are caused by fat wrongly poured down drains. Clearing these blockages costs the firm £1 million a month.
The power the water company has committed to buy accounts for 6 per cent of the 1.2 Terrawatt hours (TWh) of power a year it requires to run its water and wastewater networks serving 14 million people across London and the Thames Valley.
Fourteen per cent of Thames Water's total power requirement is currently self-generated from renewable sources. The Beckton plant will increase this to more than 20 per cent.
2OC's Combined Heat and intelligent Power (CHiP) plant has an overall efficiency in the high 90s per cent, and world-leading electrical efficiency of more than 55 per cent. Virgin oils from field-grown crops will not be used to run it.
Renewable waste heat from the engine is set to be used in the adjacent gas pressure reduction station* owned by National Grid, enabling them to turn off existing gas heaters. Additional renewable heat from the power station is due to be put to beneficial use at the sewage works and also made available to local housing projects.