Ensuring Compliant Onsite Wastewater Treatment Post-lockdown
Leisure and tourism businesses with onsite wastewater treatment plants are being offered guidance to ensure equipment is powered back up safely, as lockdown restrictions ease and premises begin to reopen doors. Following the UK government's announcement that businesses can reopen from 4 July, packaged wastewater treatment plant provider WPL is hosting online clinics to guide users through the recommissioning process, which will be specific to their site.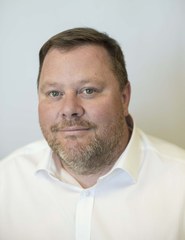 Careful forward planning, and liaison with suppliers and British Water-accredited service providers is essential if onsite treatment facilities are to be ready to effectively treat effluent from an influx of visitors.
Dominic Hamblin, technical manager at WPL, said: "The Covid-19 lockdown has led to an extended period of closure that not all businesses have faced before or planned for. This, and the strong likelihood of future lockdowns, has highlighted the need to understand how to safely decommission and re-commission onsite private sewage treatment systems.
"Sites such as caravan parks, holiday lets, hotels, and leisure facilities that are likely to have seen a sudden drop in footfall since restrictions were announced in March, or a complete closure, must be aware of the importance of this process and the risks of not implementing it correctly. "
A minimum amount of effluent flow is required for biological treatment processes within packaged treatment plants to keep ticking over. If a plant has remained operational throughout lockdown, and some of the flow has been maintained, it is likely to take up to two weeks before it picks back up to treat high volumes effectively.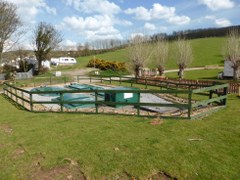 If it has been turned off completely, it can take up to six weeks for the biological process to re-embed and establish healthy conditions for effective treatment to take place.
Hamblin said: "As an environmental engineer who has been in the wastewater treatment industry for 16 years, I can say with certainty that rushing this process has serious risks. It can result in the plant overloading and the outgoing flows and loads being substandard, polluting the environment and breaching the conditions of your discharge permit. This could lead to a financial penalty or even prosecution.
"It is not a one-size-fits-all approach which is why WPL has set up an online clinic, so we can talk customers through the specifications of their plant. By taking some simple steps in advance of re-opening, talking to WPL or your supplier directly, as well as engaging with accredited service providers, businesses can be confident their plants will be able to treat effluent to required standards when doors open."
Contact WPL directly to organise an online clinic. More information can be found at WPL's
Online Clinic
.
Contact
WPL Ltd
Lianne Ayling
Marketing Manager
Unit 1 Aston Road
Hampshire PO7 7UX Waterlooville
United Kingdom
Phone:
+44 2392 242 635
E-Mail:
lianne.ayling@wpl.co.uk
Internet:
To website