Drake & Scull Water and Power wins AED 75 million Infrastructure Contract in Al Ain
Drake & Scull Water and Power L.L.C (DSWP), a wholly owned subsidiary of Drake & Scull International (DSI) PJSC, a regional market leader in integrated design, engineering and construction disciplines of Mechanical, Electrical and Plumbing (MEP), Civil Contracting, and Water and Power, secured AED 75 million infrastructure contract for the Construction of a Sewerage project in Al Ain-UAE.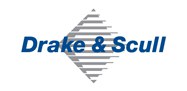 The contract includes the Supply, Erection, Installation, Testing and Commissioning of the Mechanical, Electrical and Instrumentation works for two treated sewerage effluent pumping stations, one Bypass station in addition to the associated infrastructure works. The project is scheduled to start immediately and will be completed in November 2012.
Commenting on the project win, Tawfiq Abu Soud, Executive Director of DSWP said, "DSWP is well diversified and has become a specialist contractor in the infrastructure field and especially in the waste water and water solutions sectors. The integration of our services with DSI's Mechanical Electrical and Plumbing (MEP) and civil portfolio compliments our expertise and will allow us to deliver upon the highest quality standards for this project. There is substantial demand for DSWP services in the region and we have set forth a systematic and comprehensive plan to identify these lucrative opportunities and we are allocating the right resources to qualify for these prospects."
Abu Soud continued, "Water and Power are niche markets where few companies have the capabilities to excel at it. However, DSWP possesses the core technological elements and a solid experience to cater for such competitive and technical sectors, and will significantly contribute to the profitability of DSI in future."
Contact
Drake & Scull International PJSC
P.O. Box 65794
Dubai
United Arab Emirates
Phone:
+971 4 8112300
Fax:
+971 4 8112315
E-Mail:
corporate@drakescull.com
Internet:
To website