Creative Engineering Avoids Road Closure In Ripon
A busy main road in Ripon, which was due to be closed for thirteen weeks for a major water pipe replacement programme, has been kept open thanks to some 'outside of the box thinking' from Yorkshire Water.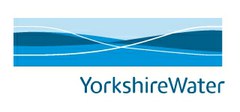 The company had originally envisaged that it would be necessary for them to close a section of the road in order to replace 1,300 metres of Victorian-era water pipe which runs under the middle of the road. This would have led to a 20 mile diversion.
The pipe, which was one of the company's oldest, had become weak over time and prone to bursting, causing disruption to supplies and road users.
However, rather than laying the new pipe along the same route the old pipe takes under the busy main road, the company has instead rerouted it away from the road under some adjacent fields, ensuring the road remains open at all times, and avoiding the need for a lengthy diversion.
As engineering specialists Morrisons Utilities begin the final phase of this work to connect the new pipe to ancillary pipes in the area, it will be necessary to operate two-way lights on Kirkby road from Monday 10 September, in order to ensure the safety of the onsite team and road users.
Tom Keighley, Yorkshire Water Project Manager, comments: "We're delighted that by working in the fields and by thinking outside the box, we have been able to keep this major road open. We knew from the outset that there are many businesses and customers along this route that would have been significantly disrupted.
"Hopefully, customers can put up with the small disruption of the two-way lights, which will ensure that they continue to receive some of the best quality drinking water anywhere in the world."
The company is reminding local residents to be on their guard against bogus callers, with the company clarifying that they will not need access to anyone's property whilst they are working in the area.
The scheme is one of the final phases of a £4 million programme of work which has seen over 6km of water mains replaced across the Harrogate, Ripon and Knaresborough areas.
Contact
Yorkshire Water
Matt Thompson
PO Box 52
BD3 7YD Bradford
United Kingdom
Phone:
+44 (0) 1274 / 692-653
Fax:
+44 (0) 1274 / 692-707
Internet:
To website