Crane Engineering awarded $4,2 million grant to design, build and test a human waste treatment solution that increases safe sanitation in developing countries
Crane Engineering was awarded a $4.2 million grant by the Bill & Melinda Gates Foundation to advance development of the Mobile Septage Treatment System - a new sanitation technology that processes human fecal sludge into non-potable water for agricultural or industrial use.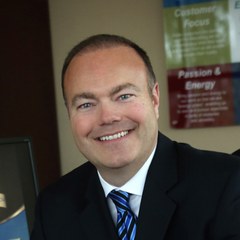 The goal of the project is to create a pathogen-killing human waste treatment system that is viable in areas such as dense urban settlements, where poor sanitation poses the greatest risks to human health.
According to the World Health Organization (WHO) UNICEF JMP reports, 4.5 billion people lack safely managed sanitation services. They estimate that every year, 361,000 children under five years of age die due to diarrhea caused by poor sanitation and contaminated water.
In 2016, Crane Engineering built a Mobile Septage Treatment System (MSTS) prototype, which was tested in 2017.
The new grant allows the company to continue developing the prototype, making it more cost effective, transportable, and easier to maneuver in crowded informal settlements.
"We immediately recognized the greater purpose at work here, using our wastewater and custom fluid system know-how to potentially save lives across the world," Lance Crane, owner and CEO of Crane Engineering, said. "That mission really captivated all of us."
"Over the summer, we traveled to Ghana and Uganda to see the problem firsthand," said Mark Hassman, program director for Crane Engineering. "We witnessed the impact that human waste and open sewers running through the streets had on communities. Our project goal is focused on saving lives by providing a sustainable sanitation solution."
Crane Engineering is a leading distributor of fluid processing technology in Wisconsin and Upper Michigan. Its portfolio ranges from industrial pumps and valves, to specialized equipment like chemical feed systems and wastewater treatment equipment. Crane Engineering serves more than 3,000 customers in 46 states. In 2016, Crane Engineering received the Fox Cities Chamber of Commerce Innovation award.
Contact
Crane Engineering
707 Ford Street Kimberly
WI 54136 Kimberly, Wisconsin
United States
Phone:
+1 920-733-4425
Fax:
+1 920-733-0211
Internet:
To website