Carl Data Signs MOU for International E2E IIoT AI Water Monitoring Project
Carl Data Solutions Inc. is pleased to announce the Company and their wholly-owned subsidiary Astra Smart Systems ("Astra") have signed an MOU to join forces with Living Lakes Canada ("LLC"), to build and deploy an end-to-end IIoT solution for advanced AI water monitoring.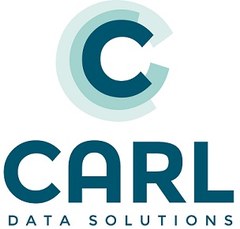 The Columbia Basin Transboundary Water Monitoring Initiative (CBTWMI) will support industry, First Nations and community members in achieving long-term sustainable water management in the Columbia River Basin.
"Great decisions come from great data. To this end, we are thrilled that Astra Smart Systems and Carl Data Solutions will be key participants in this critical initiative," said Pilar Portela, CEO of Astra.
"Our expertise in collecting remote environmental data and combining it with historical community-based knowledge, will create a pool of water data that can be analyzed and visualized in a myriad of ways. A variety of different end users will be able to fulfill their objectives and learn from each other."
Using low-cost environmental sensors based on Internet of Things (IoT), telemetry technologies and a low-power network system, this initiative will help to address significant gaps in environmental data. Technology companies working with the Columbia Basin Water Monitoring Transboundary Initiative will support the management and protection of the region's water resources in response to climate change.
This work will increase the availability of climate change related data and strengthen healthy partnerships across the Columbia River Basin. This is particularly relevant to the region's large water users such as communities and municipalities, hydropower operators, agricultural producers, industrial operations and ski resorts (snowmaking).
Kat Hartwig, Executive Director of LLC, said, "Coming in advance of international World Water Day, the opportunity to build new and innovative collaborations for collective problem solving is of paramount importance. This is an enormous opportunity to actualize new technology for on-the-ground solutions. We are working to address the need to collect water data, which in turn supports informed water allocation decisions to help maintain healthy ecosystems and build more climate resilient communities throughout the Columbia Basin and beyond."
LLC was established in 2010 to share best practices knowledge for water stewardship groups throughout the country. It is part of a global network of over 120 non-government organizations that share the mission to enhance the protection, restoration and rehabilitation of lakes, rivers, wetlands and watersheds throughout the world.
"This project highlights the key importance of data collection," said Greg Johnston, Carl Data CEO and President. "Access to data, and the tools to extract actionable information from that data, are how we can protect environmental assets and critical infrastructure from potential impacts caused by changing environmental conditions."
Contact
Carl Data Solutions Inc.
106 - 8331 East Lake Drive Burnaby
V5A 4W2 Vancouver
Canada
Phone:
+1 778 379 0275
E-Mail:
admin@carlsolutions.com
Internet:
To website