Carl Data Pilots FlowWorks Infinitii Infiltration and Inflow with City of North Vancouver
Carl Data Solutions Inc. is excited to announce that the City of North Vancouver is piloting FlowWorks Infinitii I&I, a ground-breaking application for the wastewater management industry. Infinitii I&I uses machine learning to provide on-going, real-time analysis of the wet weather response of sewer systems, something never before available.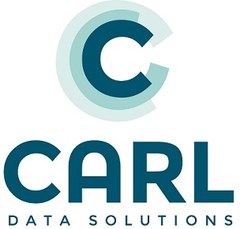 I&I refers to Infiltration and Inflow. Infiltration happens when groundwater enters a sewer system through holes and cracks in manholes and sewer pipes, and inflow happens when rainfall or snowmelt enters a sewer system from sources like roofs, downspouts and storm drains. Excessive I&I can result in sewer backups and system overflows that cause health and environmental risks.
Infinitii I&I will help the City operations group understand when and where groundwater and stormwater are entering their sewer systems. This web-based infrastructure monitoring software uses machine learning to provide analysis and statistics in seconds.
"The City of North Vancouver is happy and excited to be piloting the FlowWorks Infinitii I&I tool.  I&I management is an important long-term term initiative that should be continually supported by reliable and timely monitoring data.  Having real-time I&I analysis updates will be valuable for us as a small municipality. Our current team can evaluate our infrastructure and further characterize rainfall events that are driving I&I, so we can target potential problems and prioritize new projects," said Dave Matsubara, the City's infrastructure engineer.
The City of North Vancouver has used the FlowWorks platform for a decade to monitor rainfall, water flow and sanitary sewers in real-time. "We are proud to bring this exciting new machine learning tool to one of our local customers," said Greg Johnston, Carl Data's CEO.
"We have consistently been successful creating in-demand tools for our municipal and engineering partners, and continue to look for ways to expand our offerings for smart cities in North America and internationally."
Contact
Carl Data Solutions Inc.
106 - 8331 East Lake Drive, Burnaby
V5A 4W2 Vancouver
Canada
Phone:
+1 778 379 0275
E-Mail:
admin@carlsolutions.com
Internet:
To website