Carl Data Moves to Pilot Sanitary Sewer Overflow Forecasting
Carl Data Solutions Inc., is pleased to announce that its wholly-owed subsidiary FlowWorks Inc. is moving on to the piloting phase with their new application for helping prevent sanitary sewer overflows (SSOs). Infinitii SSO Forecaster, a machine-learning enabled tool that helps predict where and when an overflow might take place seven days in advance, is the latest edition to Carl Data's suite of applications that support healthy, sustainable smart city development.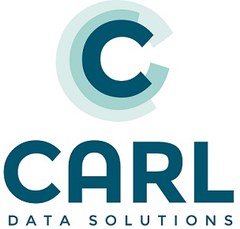 Kevin Marsh, VP of Sales for FlowWorks, says, "As many of our clients are experiencing more extreme storm and rainfall events, they are seeing SSOs occur where they haven't been in the past.
In November, Raleigh, North Carolina had seven million gallons of sewage overflow into waterways and even onto private property. Our Infinitii SSO Forecaster can help prevent this from happening."
SSOs occur when untreated sewage is discharged from a sanitary sewer into the environment prior to reaching a sewage treatment facility. This is often caused by excessive stormwater entering sewer lines during a heavy rainfall, and may occur even in well managed sewer systems.
SSOs can cause gastrointestinal illnesses, beach closures and restrictions on fish and shellfish consumption.
"SSOs aren't only a direct problem for the health and infrastructure of cities and municipalities, but are also a liability," said Greg Johnston, Carl Data CEO and President. "The destruction of private property by sewage is messy in more ways than one, and we could help cities mitigate their financial damages with our Infinitii I&I and Infinitii SSO Forecaster."
About Carl Data Solutions
Greg Johnston: President, CEO, & Director
Mr. Johnston is an experienced technology professional with a proven track record of leadership success within both large multi-national corporations and small start up technology ventures. Currently, he is a Partner and the Head of Operations for Revenue Automation Incorporated, which provides strategy, creative development and custom programming for Marketing Automation and CRM applications.