Call for papers at 80 years PVC pipe anniversary
PVC4Pipes has joined the call for papers to be delivered at next year's PLASTIC PIPES XVIII Conference and Exhibition hosted in Berlin. Next year will mark the 80 years anniversary since the first installation of PVC pipes and the organization wants to underline the most significant developments that have recently taken place in the industry.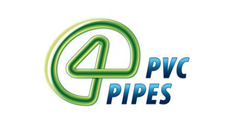 Fabio Bernardi, Executive Director of PVC4Pipes explains: "PVC drinking water and waste pipelines were first installed from 1936 to 1939 to over 400 residences in central Germany. With this anniversary and the proximate location of this event in Berlin, we are keen to underline the tremendous benefits of these pipe systems to public health and well-being in the past and present. We also want to communicate the advances that are shaping our technology for the future."
PVC4Pipes are counting on at least twenty five related papers to be delivered to conference. Subject matter will typically cover market issues, pipeline solutions, application areas, processing, test methods, performance and sustainability. Potential presenters are invited to submit a 300 word abstract in the English language before 25 November 2015. Title, name, position, company address and contact details should also be included through the online submission on the conference website: www.ppxviii.com.
Recycling and sustainability
Bernardi expects that recycling and sustainability will occupy a central focus: "The plastic pipe industry in Europe has been making new PVC pipes from old pipes for over 25 years, the technology has spawned an industry that has now reached a global scale. PVC pipe collection and recycling schemes in the EU28 will account for an accumulative target of 65,000 tons by the end of this year. Activities now operating successfully in Russia, Australia, Canada, India, United States, South Africa, China and other major markets will make for a remake of an estimated 250,000 tons of energy rich PVC recyclate."
"How the PVC pipe value chain became an industrial role model for sustainable change is a fascinating story." says Bernardi. "By their very nature, pipe dreams are supposed to be fanciful and beyond hope. However, by listening carefully to all our stakeholders in the past and present, the future of our pipelines has become very real and very sustainable."
Plastics Pipes XVIII Conference and Exhibition will be held in Berlin's InterContinental Hotel on 12 – 14 September 2016. In addition to occupying an exhibition stand, PVC4Pipes are an iPad sponsor of the event and will present the Best Presentation Award chosen by jury from a total of 130 papers delivered.
The event is organized by the Plastic Pipe Conference Association (PPCA). Member associations of PPCA comprise PVC4Pipes, PE 100+, Plastics Pipe Institute (PPI) and the European Plastic Pipes and Fittings Association (TEPPFA).