Call for Nominations - 2007 NASTT Board of Directors
Election time is nearing, and the Nominating Committee of NASTT will be selecting a slate of candidates for two expired terms and one vacancy for the 2007 NASTT Board of Directors.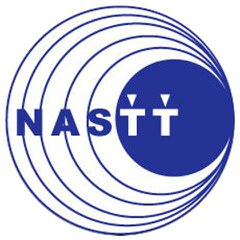 NASTT needs trenchless leaders from across North America to continue the tradition of dedication and commitment set by current and previous board members. Become involved by submitting a nomination today. Deadline for Nominations: November 15, 2006.
The NASTT Board of Directors is the governing body of the Society. It sets the policy, establishes the budget and verifies that your Society is fulfilling its mission. Board members winning the election will attend their first Board Meeting on or around January 30th in Houston. Typically, there will be three additional board meetings throughout the year. Term of office is 2-3 years.
Qualifications:
Directors must be individual members or voting representatives in good standing as specified in the NASTT Bylaws.
Directors are expected to attend 3-4 meetings annually.
The Nominating Committee shall give consideration to geography and area of specialty as required by the NASTT Bylaws.
Elections shall be conducted in accordance with the provisions of the NASTT Bylaws.
Please submit the following information to the NASTT Office, c/o the Nominating Committee:
Full Name
Current Occupation
Official Title
Business address & mailing address, if different
Phone, fax & e-mail address
A brief biographical sketch
Send nominations to: John Hemphill, Executive Director, c/o Nominating Committee, North American Society for Trenchless Technology, 1655 N. Fort Myer Drive, Suite 700, Arlington, VA 22209; Phone: 703-351-5252; E-mail:
jhemphill@nastt.org
For further information:
North American Society for Trenchless Technology
Angela Ghosh
Email: aghosh@nastt.org
Website: www.nastt.org