Building Materials: Top Score For PVC Pipe Systems
"For building purposes, those PVC pipe systems that are made with a component of recycled material are more likely to have the lowest environmental impact in terms of Life Cycle Assessment (LCA)." This according to Professor Michiel Haas who is an expert on building materials and founder of NIBE, the Dutch technical institute for environmental impact of building materials.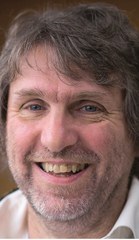 Seven years ago, the NIBE launched its system that undertakes rigorous environmental (LCA) assessments of a wide variety of building materials used in the Netherlands. If the building material meets a challenging threshold in terms of seventeen LCA criteria, it is awarded a quality label (DUBOkeur). Over 500 types of building products have already been assessed.
Category one for all PVC pipe systems
"When it comes to building materials and their sustainability, PVC pipe systems have a lot going for them," explains Professor Haas. "So far, we have assessed rainwater downpipes, gutters and sewer pipes within the building environment. All PVC pipe systems within these applications have been rated category "one" - out of a range of one to seven. Category seven would be absolutely unacceptable and include for example, "wild cut" tropical woods."
"Furthermore, what you see from the millions of environmental impact calculations that are performed on these materials is a slight but distinct advantage of PVC pipe systems with recycled material compared to those made from virgin PVC raw material. When comparing PVC with concrete sewer pipes, the former recycled variety (diameters 300 mm and 400mm) prevails over the latter. Gutters are of particular interest since PVC in its virgin PVC state, scores significantly better than aluminum, zinc and copper versions."
The NIBE is the first independent agency in Europe to issue a quality building product label that is rated through rigorous LCA analysis. The agency is currently processing 100 individual DUBOkeur assessments per year. Based in the Dutch city of Bussum, the NIBE works closely with technical institutes that have a detailed experience in the field of environmental assessment in the Netherlands, Belgium and in other countries. Moreover, it has cofounded the Dutch National Environmental Database (NMD) to handle the technical and complex information required to carry out the work of environmental assessment.
"We are therefore looking at production (before, within and after the factory gates), installation, service use and end of life. Our seventeen LCA criteria for assessment are typically complex yet highly relevant for this cradle to grave analysis. They include factors such as global warming potential, ozone depletion, eutrophication and waste processing, etc."
"Building products made from recycled material are clearly less of an environmental burden than those made from "virgin" material. They have a history but no past! My Dutch colleagues at the Organization for Applied Science and Research (TNO) have already estimated the life expectancy of PVC pipe systems to be at least 100 years for the building sector. Green buildings happen to be the most cost-effective to design and construct. Return on investment for sustainable buildings or even a refit on existing buildings is more than enough to give a reasonable payback."
PVC pipe makers point out that the presence of PVC recyclate in pipe systems does not affect their durability or performance in any way. A fast growing number of municipal authorities in Northern Europe insist on building materials that are recyclable. Furthermore, the recycling quota for construction and demolition waste until 2020 have been increased to 70 per cent by the 25EU.
Nevertheless, Professor Haas believes that incentives are far more effective than regulations. "You save money from day one on sustainable buildings: the craving for saving is far more appealing than the rule of law. For example, green certification programs around the world do seem to work. They may not all have the full technical insight or methodology to compare and contrast. But that will come. I believe that building materials in the future will occupy our attention in a way that oil has achieved in the past."
Recycling targets
PVC collection and recycling schemes started in the early nineties and are actively promoted by the European Plastic Pipe and Fittings Association (TEPPFA). There are currently successful recycling schemes in sixteen European countries. An additional impulse for supporting this commercial activity came in 2003 with the formation of PVC4Pipes, an association which has the mission of developing and promoting sustainable PVC piping systems in the global market.
Under a new ten-year voluntary agreement, known as VinylPlus, the European PVC pipe industry is committed to using 120,000 tons of recyclate by 2020. Figures from the latest TEPPFA survey of members show that 81,000 tons was used in 2013.
Professor Haas is confident that the building industry will take note of his environmental assessments. "Whereas the world's energy consumption is continuously rising, our addiction for oil is waning. Building and construction are the motors of the economy but they also account for around 40 per cent of primary energy. PVC is made only 43 per cent from oil and it is one of the few non-renewable resources that can be recycled. If we could rely less on crude oil and more on advanced bio-fuels, NIBE would be quite prepared to launch a unique 'zero' rating for PVC pipe systems."
Contact
The European Plastic Pipes and Fittings Association (TEPPFA)
Tony Calton
Avenue de Cortenbergh
711000 Brussels
Belgium
Phone:
+32-2-736 24 06
E-Mail:
tony.calton@teppfa.eu
Internet:
To website