British Water welcomes surge in new members
Membership of British Water is approaching 200-strong for the first time in the trade association's history. The first nine months of this year saw a surge in membership, with 28 companies joining British Water – compared to 25 in the whole of the previous year.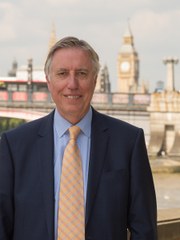 New members report a range of benefits from joining the organisation, which represents the UK water industry at a national and international level.
Association gained 28 new members in just nine months
Membership expected to top 200 in 2016
Innovation Exchange helps pump company land major contra
Benefits of membership
British Water Chief Executive Ashley Roe said:  "We have seen a huge rise in demand for membership. Currently British Water has 191 members but we expect this to rise to 200 by the end of the current financial year.
"We represent the interests of companies working in the water industry whether large or small, by liaising with governments and with regulators and arguing the case for investment in the sector. Becoming a member gives access to key decision makers in the industry, both in the UK and abroad,
"We have had excellent feedback from members about how joining British Water has helped them attract new business."
Gateway to UK utilities
One of the most recent members is Staffordshire-based Börger UK, manufacturer of rotary lobe pumps. Managing director David Brown said the Innovation Exchanges organised by British Water had helped the company make new links with UK utilities. "Borger has attended the Innovation Exchanges at United Utilities, Seven Trent Water, Southern Water and Northumbrian Water, where we have had our biggest success.
"At Northumbrian Water we were directly approached by a member of the team. Since then we have successfully completed a trial at Northumbrian and been asked to supply another of their sites. "This has generated more than £20,000 worth of business for Börger and enabled us to work closely with key decision-makers within the organisation."
Opportunities abroad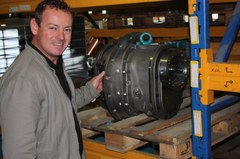 Alexis Smith, founder of London-based My Private Ark, designers of bespoke flood prevention systems, said joining British Water over a year ago has helped her company land a major development contract in the United States. "I've attended many events, from networking sessions, liaison visits, innovation exchanges and round table meetings.
"As a result of one of these events My Private Ark has been successful in securing a grant of US$100,000 to demo and test our products in Las Vegas. Not only this - the Nevada Centre of Excellence has been instrumental in helping support us with business strategy and cross-functional relationship building. "British Water membership has been invaluable in cutting through red tape, breaking down barriers and putting my business in front of key decision-makers within the water industry."
Supporting innovation
British Water Chief Executive Ashley Roe said: "It is fantastic to see so many new members representing so many different aspects of the water industry. Becoming members of British Water allows those working in the industry to keep up to speed with the latest research, to network with others in the field and to have a voice on some of the issues which will shape the industry in the future.
"The water industry in the UK has tremendous technological skills, management know-how and innovative thinking. British Water, alongside our members and partner organisations, promotes the need to value and invest in water.
"We strive to support innovation and the development of products and services which can improve the way water and sanitation are delivered around the world. Our members are forward-thinking companies and organisations that see the benefits of working together in this way."
New members
Among the new companies to join British Water are Derbyshire-based distributor MSE Hiller; Saur - Glasgow, which operates the Dalmuir plant for Scottish Water; Canadian  turbo air blower manufacturer APG-Neuros and Essex-based Ximax, which specialises in drinking water disinfection.
Stuart Turner Pumps became a member, as did US water market strategist Bluefield Research, biofuel maker Argent Energy and Auma Actuators. Water analysis specialists The Tintometer became members, as did Hertfordshire-based engineering company Glen Agua.
Mouchel Consulting joined up, along with bulk water supplier Water Direct of Colchester, flood defence expert Neptune Solutions and Berkshire-based drainage expert UKDP. Pipeline rehabilitation specialist Aquam Corp of Manchester recently joined the organisation as did waste management company Cleansing Service Group and separation equipment specialists Andritz.
Among the latest to apply for membership are Danfoss of Buckinghamshire, makers of variable speed drives, and Energy & Utility Skills – an industry-led member organisation which supports training in the energy and water sectors.