British Water Welcomes Supply Chain Report
British Water has welcomed a report from Energy & Utility Skills and Balfour Beatty which calls for the water industry to protect the sustainability of its supply chain and workforce. The white paper, Two Sides of a Coin, highlights the vital role of the supply chain in delivering for customers and the risks of failing to address current issues with the procurement process, contracting models, the skills gap and adoption of innovation.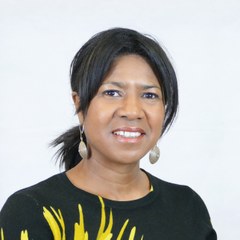 British Water is the lead representative and business development organisation for the supply chain in the UK water industry.
Chief executive Lila Thompson said: "This is an important and timely report which reinforces what we have learnt from our members about their relationships within the supply community. It is our belief that radical change is needed if the water industry is to meet the serious challenges it is now facing.
"For some time many of our members have had particular concerns about procurement processes. More flexibility among water companies during tendering, with a bigger focus on desired outcome rather than on cost or a specific solution, would benefit all parties.
"Companies need to understand the full scope of their suppliers' expertise and give them the chance to develop solutions at the earliest stage of procurement. Our 2019 Water Company Performance Survey of members and non-members highlighted procurement and innovation as key areas that needed improvement.
"Collaboration on innovation, research and development, testing and whole-life costing of equipment scored the lowest in both categories. Companies that work more collaboratively with their suppliers and who listen to and value their expertise have a much better chance of getting the results they and their customers want.
"We know Ofwat's five-year regulatory cycle impacts on supply chain recruitment and retention of staff. This leads to a 40% reduction from peak to trough during each asset management period (AMP), leaving the water industry challenged to meet delivery of the Ofwat's requirements.
"As AMP7 approaches, we are keen to see a business culture change, not only towards more collaboration, but fairer commercial terms and risk-sharing contracts.
"The climate crisis and a growing population means our industry is facing unprecedented challenges and the British Water supplier community has the expertise, experience, technologies and solutions to meet them - but there are barriers. These must be removed if we are to retain skills, encourage innovation and see the transformation we all desire.
"I also fully support the report's recommendations around the urgent steps needed to fill the industry's skills gaps and create a more diverse workforce. British Water is proud to have signed the Energy & Utility Skills' Inclusion Commitment, which aligns with our own diversity values.
"Through our Women in Water campaign we are working to make the water industry more welcoming and supportive of women and different ethnic groups and hope more and more people will see it as a sector they want to be a part of. This approach is vital if we want to make our industry more resilient and representative of the customers it serves.
"I would encourage everyone in our industry to read this report, so we can align and join forces to create a progressive, modern industry that delivers the best for its customers into AMP7 and beyond."