British Water to Host Second Women in Water Event
British Water is hosting its second Women in Water event in October, focussing on the personal development and wellbeing of women working in the industry.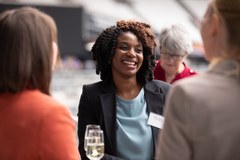 Following the success of 2018's sell-out inaugural event, British Water is looking forward to welcoming a range of speakers to share their stories and give advice - the vision being to empower empowered women.
Speakers will include Lila Thompson, chief executive at British Water; Angie Needle, a founder of the Women's Utilities Network; Tania Flasck, director of programme delivery at global consultancy Turner & Townsend; Dr Sally Watson, global practice leader for water resources management at Mott Macdonald and Louise Beardmore, customer service director, United Utilities.
Breakout sessions and discussion points will include confidence building, planning success, prioritising wellness and navigating obstacles and setbacks.
Thompson said: "We were thrilled with the success of last year's Women in Water, which focussed on how workplaces can increase diversity and gender equality. With our second event, we want to provide a platform to help women already in the industry – to help them move forward as empowered individuals and further develop their careers. This event is part of our Women in Water campaign, which will assist in providing access to mentoring programmes, highlight best practice in the industry and raise the profile of the need to increase diversity across the sector."
Hosted by MWH Treatment at its Manchester headquarters, the day will be fast-paced and interactive. There will be 20-minute interactive breakout sessions, journey-sharing, plenty of networking opportunities and inspirational speeches.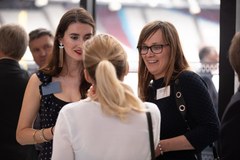 Thompson said: "According to the figures from Energy & Utility Skills, just 19% of the water sector's workforce are female, compared to 47% for all sectors nationally. While the industry has made some progress, it needs to be far more proactive if it is to harness the skillset of women across the nation.
"As future thinkers, British Water has the next generation of leaders in mind, so this is going to be different to any event we have done before. We take leading the industry seriously and as part of that we want to create a place where we can help women identify, focus on and harness their strengths and understand the value they bring to the industry.
"We want to support women working in the sector to maintain job satisfaction, develop their skills, reach their potential and explore opportunities for career progression. By making the industry more welcoming and supportive of women, more and more will see it as a sector they want to be a part of – this approach is vital if we want to tackle the current skills gap and make the industry more representative of the customers that it serves."
Event details 
When: Wed, 16 October 2019, 10 am - 6 pm 
Where: MWH Treatment, The Soapworks, Colgate Lane, Salford Quays, Manchester M5 3LZ 
About British Water 
British Water is the lead representative and business development organisation for the UK water industry supply chain.