British Water members benefit from IOE&IT export helpline
British Water members now have unlimited access to the Exporters Helpline hosted by the Institute of Export & International Trade (IOE&IT). The telephone support service is just one of the benefits of the trade association's new membership of the IOE&IT.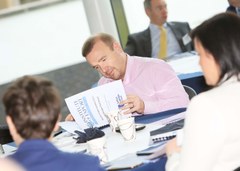 The Institute has supported international trade and represented the interests of companies importing and exporting for over 80 years. It also offers globally recognised qualifications and training up to postgraduate level.
British Water's international director Lila Thompson said, "British Water members will now be able to access immediate expert advice on the many issues they face in managing their export businesses. These include customs procedures, transport and logistics, financing and regulatory compliance.
"As a graduate member of the Institute of Export & International Trade, I have long appreciated the value of the work the Institute does in training for professional qualifications. It is also one of the key organisations consulting with the government on trade negotiations, which in the current climate is important to many of our members."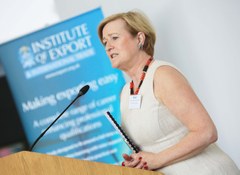 Lesley Batchelor OBE, director general of the Institute of Export & International Trade said, "We are delighted that the lead trade association for a critical sector like water and wastewater is now a member of the IOE&IT. We look forward to working with British Water members to further their international ambitions and build on their professional expertise."
Other benefits of IOE&IT membership include invitations to exclusive events, discounts on courses, sponsorship opportunities and participation in international trade webinars hosted by the Institute and its partners.