British Water Hosts Three Events to Boost International Trade
British Water was hosting three international events over two days to support UK exporters in the water and wastewater sector. A Meet-the-Buyer Water Workshop took place at the Institute of Directors in London on 20 November 2018 and was followed by the trade association's annual International Reception, which featured a keynote speech from Peter Simpson, chief executive of Anglian Water Group.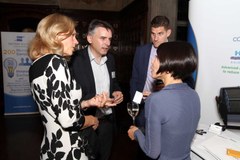 The afternoon Meet-the-Buyer event was supported by the Department for International Trade (DIT) and Enterprise Europe Network (EEN) and gave UK-based companies the opportunity to network directly with leading contractors from across the world.
Representatives for industrial and municipal water and wastewater projects in Brazil, Europe, India, Iraq, North Africa, Saudi Arabia, Turkey, United Arab Emirates, USA and other markets were available for pre-scheduled, one-to-one meetings.
Participating companies included Compesa Water & Wastewater Utility of Pernambuco, Gama, Hassan Allam, Ion Exchange, Orascom, Ombrab and Saur.
The International Reception followed the workshop and brought together water industry professionals involved in developing and delivering global water projects. Anglian Water chief executive Peter Simpson addressed attendees and was expected to highlight the role of utilities in showcasing supply chain innovation for a global market. Simpson was winner of Glassdoor's Highest Rated CEOs UK Award 2017.
The Reception was free to British Water members and is supported by DIT, EEN and UK Export Finance. It aims to increase international partnerships through networking and the sharing of best practice.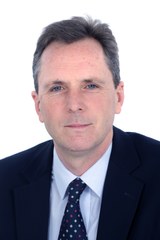 The British Water International Conference took place on 21 November 2018 at the City headquarters of Turner & Townsend. The one-day event explored the changing landscape of global trade, identifying projects and markets that are at the forefront of growth.
The Conference enabled companies to meet international contractors, consultants and industry leaders.
British Water chief executive Lloyd Martin said, "The global landscape is changing, with Brexit and a rise in protectionist policies having the most significant impact on trade and markets. Delegates to the British Water International Conference will have the opportunity to explore what this means for exporters of water and wastewater solutions.
"Attendees will be also be able to gather valuable market intelligence and meet a wide range of potential business partners."
Delegates heard from industry leaders including Tania Flasck, director of Turner & Townsend; UK Export Finance's business group director, Gordon Welsh and David Tyler, associate director and water & wastewater specialist at the European Bank for Reconstruction & Development.
Jimmy Carter, water sector specialist – infrastructure, DIT said, "In a changing global landscape it is more important than ever for UK suppliers of services and technologies to keep up-to-date with market intelligence, forthcoming projects and prospective clients. These British Water events provide a unique opportunity for companies to meet with international contractors in order to better understand the needs of global markets and the disruptive changes we expect to see in the water sector over the next 10 years."