Borealis and Borouge support a sustainable future at Plastic Pipes XVI
Borealis and Borouge, leading providers of innovative, value-creating plastics solutions, will demonstrate their contribution and commitment to improve quality of life and support a more sustainable world at the XVI International Plastic Pipes Conference in Barcelona, September 24-26, 2012.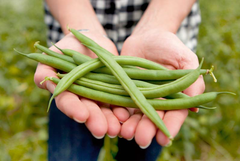 Delivering nine presentations throughout the major industry event, Borealis and Borouge will feature polyolefin (PO) pipe developments driving innovation in resource conservation, safety, pipe performance and manufacturing efficiency for construction, water, gas and waste water infrastructure as well as the irrigation and industrial sectors.
The audience of manufacturers, engineers and designers can look forward to technical and production related topics as well as country specific case studies. Insights into the future as Borealis outlines the potential benefits of high performing polyolefin materials for solar applications will also be presented.
A particular emphasis will be placed on the importance of effective material solutions to tackle the global challenges of water and food access, in line with Borealis and Borouge's Corporate Social Responsibility (CSR) programme, Water for the World™. Developments that support greater water efficiency, such as the new Borstar® Aquility™ family of products for drip irrigation applications, will be highlighted within Borouge's key note presentation focussing on the role of modern polyethylene (PE) micro-irrigation systems in addressing India's food need.
"Borealis and Borouge are committed to developing innovative pipe solutions that improve our quality of life and at the same time improve the sustainability of the industry itself," comments Jane Toogood, Borealis Vice President Business Unit Pipe. She continues, "Our latest example is Borstar Aquility which manages to improve upon the production process and save costs whilst increasing water efficiency and crop yield."
"We, Borouge and Borealis, will make a significant contribution to this important discussion forum for the industry and look forward to presenting our latest ideas to address today's societal and manufacturing challenges," adds Khalfan Al Muhairi, Borouge Vice President Marketing Centre Pipe.
Borealis and Borouge experts will present the following presentations at the conference:
The Water for The World™ initiative: Reflection on 5 years of experience
Polyethylene Pipes: PE water pipes and chlorinated disinfectants - a pragmatic approach to even safer solutions
Stiff, Stiffer, PP3000 MPa – an impressive journey through 30 years of PP development for underground sewage applications
High performing PO materials for demanding applications like solar absorbers and district heating
Fast small scale method to predict materials resistance to rapid crack propagation
Addressing India's food needs with modern PE micro-irrigation systems
PE Pipes in the Oil and Gas Industry in the Middle East
Butt Fusion Welding of Large Diameter Spiral Wound PP-HM Pipes
Introducing PP-HM Materials for Twin Wall Corrugated Pipes in China
For further information about the presentations, please visit the Plastic Pipes website at
www.ppxvi.org
.
In addition to the conference programme, Borealis and Borouge will be participating in the concurrent event exhibition and will present several posters at Stand 19.