BlueTech Forum 2019: Driving Value in a Resource Revolution
The 10th annual BlueTech Forum will take place in London on 5-6 June 2019. The theme for 2019 is Driving Value in a Resource Revolution and will explore technologies, applications and business models that can lead to greater water efficiency, reduced carbon-based energy consumption and provide valuable materials for industry, agriculture and communities.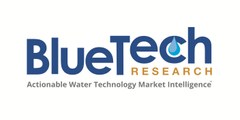 BlueTech Forum is the premier event in water innovation and is hosted by BlueTech Research, a specialised market intelligence company that tracks water sector technologies and market trends globally. The venue is in the stunning landscape of Kew Gardens in London, which boasts the largest and most diverse botanical collection in the world.
This high-level event brings together large corporate water users, utilities & municipalities, industrial end users, small water technology companies, investors, academics and research institutes. BlueTech Forum has a strong track record of attracting sustainability champions from global corporate leaders including GlaxoSmithKline, Procter & Gamble, Nestle, L'Oreal, Unilever, Walmart, Microsoft and Google. Utilities already confirmed for 2019 are Severn Trent Water, Southern Water, Metro Vancouver, Irish Water and Welsh Water.
BlueTech Forum 2019 offers a rich interactive event where companies and utilities from across the world share the water challenges facing their businesses, the communities they serve along with the solutions required. Delegates will also hear from developers of value-led solutions and technologies carefully selected by BlueTech Research's expert analysts.
Stay ahead of the market – Register now for BlueTech Forum