Biowater Biofilm Technology Meets Unique Challenges to Overcome Seasonal Wastewater Issues
Biowater Technology a leading provider and manufacture of advanced biological wastewater treatment processes and equipment for municipal and industrial facilities globally, has been awarded a contract by The Village of Bloomingdale, Michigan, USA (municipal) to supply its Compete Mix Fixed Film (CMFF®) biological treatment process.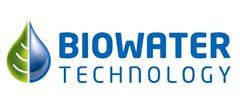 Bloomingdale's existing wastewater treatment plant has unique challenges associated with seasonal fluctuation from regional school and food processor discharges. The existing lagoon could not meet new ammonia limits, and cold wastewater temperature exacerbates the problem.
The municipality selected Biowater's CMFF® which is based on the MBBR (Moving Bed Biofilm Reactor) concept in which biofilm are fluidized in the bed and remove organics and nitrify ammonia and TKN. "The best solution to overcome the challenges with seasonal fluctuations and cold temperatures was to design a three-stage aerobic CMFF® process followed by gravity clarification," says Laura Marcolini, President Biowater Technology US, LLC.
The cold weather in Bloomingdale has a significant impact on wastewater treatment efficiencies. Removing contaminants like BOD, TSS and other nutrients from wastewater is necessary no matter the weather conditions. Biowater Technology's CMFF® process provides an added benefit in extremely cold weather conditions because of its robust biofilm. This technology was developed in Norway and has significant benefits over traditional wastewater treatment processes like Activated Sludge, MBR, SBR, and Lagoon processes.
"Biowater and their biofilm process were pre-selected to bid on this project during the design phase because of their qualifications, expertise, and solution to the seasonal challenge we faced. The delivery met our expectations with no change orders. Start-up, training and initial system performance has met the demands posed", says Cary Bond, of Fleis & VandenBrink Engineering, Inc., (Project Engineer).