bauma presents the latest tunnelling technology
A wide variety of techniques are used for excavating tunnels and galleries, and this is reflected in an equally wide range of machinery and equipment. This ranges from rock nails and anchors to drilling hammers, safety nets and giant tunnel boring machines for part-face or full-face operations. A comprehensive overview of the current state of the art is awaiting visitors to bauma which takes place from 23 to 29 April in Munich.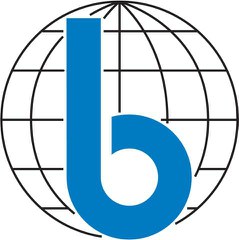 As with other construction machinery, the emphasis with machinery for excavating tunnels and galleries is also on health and safety. The manufacturers have managed to further reduce noise and dust emissions as well as vibrations. This means greater comfort for the operator and therefore faster progress in tunnelling. Another issue occupying the research and development departments of the tunnelling machinery manufacturers is easy operation. Operations which used to be done in several stages can now be performed fully automatically at the press of a button or in one hand movement. New control concepts and technology are making working operations more and more continuous.
A lot of effort has also gone into easy assembly. As will be seen at bauma, assembly times have been greatly reduced and also the work processes simplified. And the options for adapting the machinery on site to the specific conditions have been expanded. For the mining firm this brings considerably savings in terms of time and costs. Where up to now it has only been possible to use conventional boring techniques, for example because of wide variations in geological conditions, it's now possible to use tunnelling machines that offer two processing technologies in one. This helps reduce risk and save costs. Already with some types of tunnelling machinery switching from dry to wet drilling is no problem.
In part-face machinery one area in which advances are being made is in further increasing manoeuvrability and driving speed. In difficult and complex tasks this represents a considerable advantage. Improvements have also been made in devices for drilling and setting anchors. And explosion protection devices have also been further optimised. Also, the machinery – and this applies to virtually all the machinery and other equipment used in tunnelling – is now more robust. The result is less susceptibility to wear and tear and a longer service life. At bauma, the world´s biggest international trade fair for machinery and equipment for machinery for the building and construction, building-materials and mining industries, and for construction vehicles, manufacturers from all over the world will be presenting their latest products and services in the field of tunnelling to an expert audience.
bauma, the 28th international trade fair for machinery and equipment for the building and construction, building-materials and mining industries, and for construction vehicles, takes place at the New Munich Trade Fair Centre from 23 to 29 April 2007. This event, organised by Messe München GmbH, will take up over 540,000 m2 of indoor and outdoor exhibition space. The last bauma in 2004 attracted 2,801 exhibitors from 47 countries, all making full use of the fair as a platform for communication, product presentation and marketing. 50% of the exhibitors were from countries outside Germany. 416,000 trade visitors came to bauma in Munich in 2004, 29% of them from abroad. The number of exhibitors and the number of global brands among them is evidence of bauma´s central significance as an international forum for the sector. 93% of the exhibitors at bauma 2004 reported contacts with international trade visitors at their stand.
For further information:
Henrike Burmeister, Press Officer, Capital Goods Fairs
Messe München GmbH
Tel. +49 (0)89 949-20245
Fax +49 (0)89 949-20249
Email: henrike.burmeister@messe-muenchen.de
Web: www.bauma.de