Banyan Water Saves More Than 339 Million Gallons of Water for Enterprises in 2017
Water-first IoT platform also adds notable campuses and REITs to growing portfolio.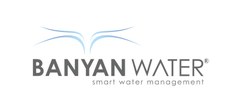 Banyan Water, the leading provider of data-driven water conservation for the built environment, today released its 2017 impact report, in which the company announced it saved more than 339 million gallons of water for its more than 1,000 acres under management spanning 15 states.
Additional highlights from the report include:
468 leaks detected in 2017, which prevented the waste of more than 69 million gallons of water;
Increased customer asset value by $5.9 million (a $5 million return on initial investment).
Among the company's newest customers are General Investment & Development Companies, BH Management, The Thacher School and Eden Housing.
"As a large campus situated in a frequently drought-stricken region, it is crucial our team remain aware of our water usage on a real-time basis," said Michael Mulligan, head of the Thacher School. "Upon implementing Banyan's technology, we projected savings of more than 11 million gallons of water per year. We are excited about the insights we are already receiving and look forward to the millions of gallons of water we will conserve in the future."
Banyan implements advanced data analytics software across entire property portfolios and smart cities to address water issues in their entirety. Its IoT-based platform offers unprecedented, easily viewed insights into indoor, outdoor and cooling tower water usage, helping companies navigate the growing problem of water scarcity to save money and water.
"Banyan has saved billions of gallons of water to date for properties across the country with our water-first platform," said Gillan Taddune, CEO of Banyan Water. "The value of a property's granular data displayed through Banyan's easy-to-understand data interface is exemplified not only in the asset value we have returned to properties, but in the number of prominent REITs we've welcomed into our client family."
About Banyan Water
Founded in 2011, Banyan Water is the leading provider of data-driven water conservation for enterprises. Using smart devices and real-time monitoring and analytics, Banyan protects Earth's most precious resource while generating untapped revenue for clients. Since the company's inception, Banyan has saved more than 2.3 billion gallons of water, enough to meet the water needs of more than 16,000 households for a year.