Atalah, Coté and Westphal join NASTT Board of Directors in 2007
In December of 2006, NASTT held elections for its Board of Directors, and Dr. Alan Atlalah, Ben Coté and Robert H. Westphall were elected. Read more about NASTT's new board members in the brief introductions that follow.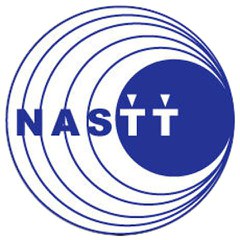 Dr. Alan Atalah
is an Associate Professor working for Bowling Green State University where he teaches construction management. He earned a Doctorate of Engineering, Master of Science in Civil Engineering and Master of Business Administration degrees from Louisiana Tech University in Ruston, Louisiana and graduated with a diploma in Construction Management and Bachelor of Science in Civil Engineering from Ain Shams University, Cairo, Egypt. He has more than 24 years of construction experience in water and wastewater projects; 15 years of which were in trenchless technology construction. Throughout his career, Atalah has made hundreds of trenchless technology and construction management presentations in many national conferences and educational seminars.
Ben Coté
has been with Sanexen Environmental Services since 1995. In 1998 he was involved in the development and marketing of the Aqua-Pipe technology for water main rehabilitation. For the past ten years, he has managed the development and growth of the water main rehab branch at Sanexen. Since 2001, Ben has held the director of Aqua-Pipe position at Sanexen working to market and license the technology in North America. He has comprehensive expertise in water main rehab and NSF certification protocols. Coté earned his Masters in Science degree from the University of Sherbrooke. He is also active with the AWWA.
Robert H. Westphal
has worked in multiple divisions of Michels Corporation and held a variety of positions ranging from laborer to Vice President since 1965. In 2000, Westphal was promoted to his current position of Senior Vice President. His focus and expertise is in the management of domestic and international pipeline construction and horizontal directional drilling operations. Westphal's responsibilities include business development, contract procurement and negotiation, project oversight and management, and client communication. Most often, he discharges these responsibilities on multiple simultaneous projects conducted in different locations around the United States as well as the world. Under Westphal's leadership, Michels has gained worldwide recognition as one of the leading horizontal directional drilling contractors in the industry.
The newly elected Board members join the following individuals who have returned to serve in 2007: Joe Abbott, Godwin Pumps; David Bennett, Bennett/Staheli Engineers; Chris Brahler, TT Technologies, Inc.; Jack Burnam, CH2M Hill Engineers; Ken Chua, City of Edmonton; George Cowan, New York City, DDC; Mark Hallett, Miller Pipeline Corp.; Keith Hanks, City of Los Angeles; Jim Hoggatt, South Tahoe Public Utility District; Mark Knight, University of Waterloo; Dan Liotti, Midwest Mole; George Ragula, Public Service Electric and Gas; Kaleel Rahaim, Interplastic Corp.; Piero Salvo, WSA Consultants; Mike Spero, Future Pipe Industries; and Michael Willmets, City of Ottawa. The NASTT Board of Directors is the governing body of the Society. It sets the policy, establishes the budget and verifies that your Society is fulfilling its mission.
Further information:
North American Society for Trenchless Technology
Angela Ghosh (Assistant Executive Director)
Email: aghosh@nastt.org
Website: www.nastt.org