Aquatech Innovation Award Nominees Unveiled
The day after the winner of the previous Aquatech innovation award was announced questions were asked in the Dutch parliament as to why the fish-friendly pump by Pentair Nijhuis was not being more widely used in the Netherlands. The global media also picked up the story and this impressive innovation received the recognition it deserved.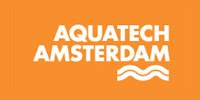 Expectations are high that this year's award winner, the nominees for which have been announced today, will have the same impact. Ten companies from five categories have made it to the final round, and the overall winner will be announced at the opening ceremony of Aquatech Amsterdam 2013 on 4 November.
Aquatech Amsterdam is the world's leading trade exhibition in the field of process, drinking and wastewater. It attracts visitors from all over the world, with the previous edition in 2011 welcoming 21,500 visitors from some 130 countries. Aquatech Amsterdam is also the only event in the world to focus entirely on water technology so it is appropriate that its Innovation Award - which honours the most pioneering product, service or solution - has become an industry benchmark for excellence.
Around sixty entries have been assessed for the 2013 award by an independent jury of international specialists in five categories: Water treatment (drinking water, clean water, including point of use), Wastewater treatment, Transport & Storage, Process control technology & process automation and Not yet to market. Originality, practicality and sustainability are the three key criteria used to select the nominated products, which will benefit from a wealth of free publicity and interest during Aquatech Amsterdam 2013.
"Although entries are restricted to companies who are participating in Aquatech, the sheer number of technologies demonstrated at the exhibition means that being chosen as the winner of this award is a very important distinction," says jury chairman Cees Buisman. "The impact of the award is shown by the considerable press coverage for the winner. And on a more personal level, we have seen time and time again what a boost it gives the employees of a company when they win an award of this nature. This is why the top directors of the nominated companies are always present at the award ceremony."
Buisman says that the standard of the entries reflects the vibrant nature of the modern water world. "It is remarkable how much interest in the water industry has grown over the past decade, which ten years ago it was seen by many as a rather dull utility sector. Today it attracts people in ever-increasing numbers and there has been growth in all aspects of the industry from salination and water treatment to water reuse and resource recovery. This is a very dynamic sector that is very much at the centre of economic, political and social interest at this point in time. And the nominees for the Aquatech Innovation Award reflect this fact."
The nominees are as follows:
Category Wastewater treatment
The Aecomix™ Reactor from Nijhuis Water Technology: A new anaerobic reactor based on solids retention by Dissolved Air Flotation.
Anaerobic MBR from X-Flow (Pentair) A new solution to treat high-strength and high-solid waste streams found in industries such as distilleries, dairies and bio-ethanol producers.
Category Water treatment
Colour Removal Package from X-Flow (Pentair). Developed to retain NOM, often expressed as DOC, UV adsorption or colour, and to do so without the use of coagulation.
HumVi Liquid from Vitens: Filters and processes fulvic/humic acid from drinking water for reuse as fertilizer in the agricultural sector.
TrojanUV Solo Lamp from Trojan Technologies: Combines the best features of low pressure and medium pressure lamps to enable high electrical efficiency and reduced lamp count.
Category Transport & Storage
High Rate Filtration System from RWB Water Services: Treatment system that filters rain water which normally flows directly to a river using an original filter media.
Sofrel LT - US from LACROIX Sofrel: New GPRS data logger for measuring flow rates, self-monitoring and permanent diagnostics of wastewater networks.
Category Process control technology & process automation
N2O Wastewater System from Unisense A/S: System to measure dissolved N2O dynamics directly in bulk waters for on-site, real-time monitoring and control.
Universal fm Measuring System from dinotec Water + Pool Technology: Measurement and control of Cl2, ClO2, O3, H2 and O2.
Category Innovation - not to market yet
Early Biofouling Detection Biosensor from Mekorot National Water: Automated device for the early detection of biofouling potential of RO membranes.