AquamatiX appoints Business Development Director
AquamatiX, a specialist in smart water networks, has strengthened its senior team with the appointment of Philip Stockdale as Business Development Director. Started four years ago, this highly innovative company is pioneering the application of Internet of Things (IoT) for operational management of water and wastewater systems.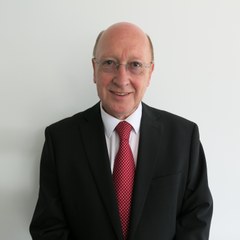 Stockdale has extensive experience of SCADA and complex systems integration following senior European sales and marketing responsibility with Thales, Transmitton and AGT International.
Laurie Reynolds, Managing Director of AquamatiX said "I'm thrilled and honoured that Phil has agreed to join the AquamatiX team, it reflects his confidence and excitement about our business model and the huge potential of Industrial IoT in water and wastewater industry across Europe."
Mr Stockdale said, "I am incredibly pleased to join AquamatiX at this exciting time of change in the industry."
One of Stockdale's first tasks is to organise AquamatiX's presence at European Utility Week, which runs from 3-6 November 2015 in Vienna, Austria.
He said, "We're very proud to have been selected as one of 50 start-ups for the UKTI Innovation Hub at the event.
"Traditional SCADA and telemetry systems are highly proprietary and require specialist systems engineers to build and maintain them. The IoT changes the whole technical architecture, replacing closed, vertically integrated systems with open, secure distributed intelligence.
The AquamatiX model is based on SCADA as a Service (SaaS), which has a much lower total capital and operational expenditure (totex) cost than traditional solutions.
Reynolds said, "The Internet of Things and Industrial Internet of Things will revolutionise the monitoring and control of production processing and manufacturing across all industries. AquamatiX are pioneers in the technology and the only company of its kind dedicated to IoT applications in the water and wastewater industries.
"We will apply this technology and AquamatiX's experience in the industry to develop new commercial and business models that benefit both AquamatiX and its partners and deliver tangible return on investment for clients."