Aquam Appoints Health and Safety Leader
Global pipeline infrastructure company Aquam Technologies has appointed Christopher Sheelan to the post of health, safety, environment and quality leader. Sheelan will be based at the company's Manchester headquarters and will be tasked with delivering the company's target of zero harm and zero incidents in every area.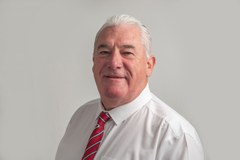 Aquam managing director, Tim Bowen, said, "Chris is a highly qualified HSEQ professional who has a wide range of experience in the utilities, residential, commercial and industrial sectors. He's a fellow of the International Institute of Risk & Safety Management, on the Occupational Safety & Health's consultant register, a practitioner member of Institute for Environmental Management & Assessment and is also a Chartered Quality Professional.
"We're delighted to have him onboard to ensure that our high standards of health and safety are upheld as we continue to grow the business."
Christopher Sheelan said, "Aquam has the deserved reputation of being a world-leading pipeline infrastructure business and I'm relishing the opportunity to build on the company's strong record on health and safety.
"Our proven no-dig technologies are not only a greener alternative to pipe replacement, they also massively reduce the potential for accidents and incidents to occur in the first instance. This reduces both the hazard and the overall risk for our clients, our partners and our employees."
About Aquam
Aquam Corp is a global provider of technology solutions for water and energy distribution infrastructure. We ensure the health, longevity, safety and reliability of vital resources for water & gas utility, municipal, commercial, residential and industrial markets. Our award-winning proprietary technologies address water scarcity issues by the diagnosis, cleaning and remediation of aging infrastructure. Aquam also provides end-to-end service solutions and technologies for the maintenance, life extension and full rehabilitation of network distribution infrastructure. Aquam services are available in North America, South America, Europe, Africa, Australasia and the Middle East. 
Contact
Aquam Water Services
Phil Walker
Water Services Director
Kingsley Hall (1st Floor), Bailey Lane
M90 4AN Manchester Airport
United Kingdom
Phone:
+44 844 543 3540
E-Mail:
pwalker@aquamcorp.co.uk
Internet:
To website