Application Deadline Approaching for NASTT's 2019 No-Dig Show Municipal Scholarship
North American Society for Trenchless Technology (NASTT) — the leading association serving and promoting the North American trenchless industry — is accepting applications through Nov. 1, 2018, for the Municipal and Public Utility Scholarship.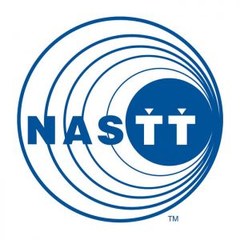 In 2013, NASTT established the No-Dig Show Municipal & Public Utility Scholarship Award Program intended to provide education and training for employees of North American municipalities, government agencies and utility owners who have limited or no training funds due to economic challenges.
In past years, more than 100 applicants were awarded the scholarship annually.
Sponsored by Benjamin Media, Inc. (BMI), winners of the No-Dig Show Municipal & Public Utility Scholarship are awarded Full Conference and Exhibition registration to NASTT's 2019 No-Dig Show in Chicago, Illinois, March 17-21.
Also available are one-day conference registrations which include full access to all exhibits and technical paper sessions. Selected applicants will also be eligible to receive complimentary overnight accommodations for three nights at the host hotel. The scholarship applications are reviewed by a committee of NASTT volunteers. The deadline to apply is Nov. 1.
To apply for the scholarship, complete the application online at NASTT's.
NASTT's No-Dig Show offers six tracks and 160 peer-reviewed, non-commercial presentations geared toward both newcomers and show veterans. With more than 190 exhibiting companies and multiple networking events, the show offers attendees the opportunity to spend quality time with current colleagues/customers and grow their connections in the trenchless industry.
Contact
Benjamin Media, Inc.
Kelly Dadich
Director of Marketing
10050 Brecksville Road
OH 44141 Brecksville
United States
Phone:
+1 330 467 7588
E-Mail:
kdadich@benjaminmedia.com
Internet:
To website