Anue Water Adds Two Experts to Technical Staff
Anue Water Technologies has substantially strengthened its technical bench through the hiring of Phani Peddi as Technical Services Manager and Avantika (Avi) as Applications Engineer. Both Phani and Avi will provide day-to-day technical assistance to Anue Water's channel partners and end-user customers.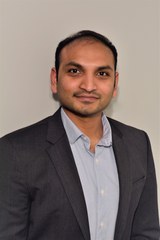 Phani Peddi has joined Anue Water Technologies with over 10 years of experience in process design and operations of different stages of water/wastewater treatment, including primary, secondary, tertiary and solids handling systems.
He received his M.S. degree in Environmental and Natural Resources Engineering from Texas A & M University with extensive research on impaired wastewater treatment. He earned a B.E. in Civil & Environmental Engineering from the Andhra University College of Engineering in India.
Phani has worked on numerous wastewater treatment projects like primary and secondary solids removal, metals precipitation, residuals management, disinfection and reuse for such diverse market segments as municipal, manufacturing, food and beverage, fossil fuel fired power plants, and mining.
Phani has managed day-to-day operations of pilot and full-scale wastewater treatment plants for Biological Oxygen Demand (BOD) digestion; suspended solids separation, sludge dewatering, FOG (fats, oil & grease) removal, reuse water production in North America and Asia.. His expertise also includes technology development, bench and pilot scale testing, applied R & D, client management, and technical business development.
Phani has received industry recognition for his work, including the coveted Water Environment Federation's (WEF) Rudolf's Industrial Waste Management Medal for Research in Industrial Waste Management, and has numerous papers and articles published in leading industry journals, such as Separation and Purification and Water Science Technology.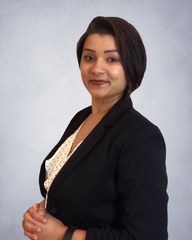 In her role as Applications Engineer, Avantika (Avi) handles project engineering, project planning, cost quotations, engineering production, process optimization, program management, customer relations, system management/troubleshooting, bio-treatment/chemistry, data analysis and the training of field technicians.
Avi completed her Master's degree in Environmental Engineering, having received an Achievement Award Scholarship for New Engineering Graduate Students from the University of Florida (Gainesville, FL).
She also earned a Bachelor of Science degree in Industrial Biotechnology Engineering from the Manipal Institute of Technology in Karnataka, India. Avi is a licensed Environmental Engineer and excelled in Yale University's online Financial Markets Program with a final grade of 97.2%.
Anue VP General Manager Greg Bock declared, "The addition of both Avi and Phani give Anue Water the ability to provide the kind of first rate technical assistance to customers we have always wanted. I'm very pleased about these two strong additions to the Anue Water technical team."
About Anue Water Technologies:
Founded in 2005, Anue Water Technologies Inc. is he leading supplier of cost-effective Oxygen, Ozone and other sustainable and high-performance technologies to prevent odor, corrosion, scale, bacteria, and FOG (fats, oil, grease) in municipal and industrial wastewater applications and headquartered in Tucker GA. The company manufactures and supplies high efficiency, patented systems for the municipal and industrial wastewater markets.

 
Contact
Anue Water Technologies, Inc.
Jon Amdursky
5123 S Royal Atlanta Dr
GA 30084 Tucker
United States
Phone:
+1 760 727 2683
E-Mail:
jamdursky@anuewater.com
Internet:
To website