American Water Releases Virtual Water Treatment Plant Tour
American Water Works Company, Inc. the largest publicly-traded U.S. water and wastewater utility company, has launched an opportunity to take an educational visit to a water treatment plant, without having to leave the house. Spearheaded by Missouri American Water, the company released an online, 360-degree digital tour of its largest water treatment plant - Missouri American Water's Central Plant serving St. Louis County.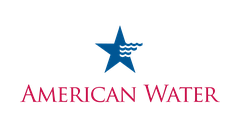 "Providing safe, clean and reliable water service is critical to the health of our customers and communities, it is our priority," said Bruce Hauk, president of regulated operations, American Water.
"By participating in the virtual plant tour, visitors will have the opportunity to learn about the water treatment process. There has not been a more critical time to provide technology-based educational opportunities to our customers highlighting the importance of our water services."
The virtual tour is intended for educators, students and others interested in learning about the water treatment process. It provides the ability to digitally explore the water treatment plant, with pop-up bubbles, videos and photos offering information about the treatment process and the plant itself.
To access the virtual plant tour, visitors will be required to provide their name and a valid email address. Once access has been granted, the user will receive a password via email that is valid for five days.
"While we have had to curtail in-person plant tours, this digital tour offers a fun educational opportunity to learn about American Water's treatment efforts," said Taylor Flynn-Elhoffer, production manager for Missouri American Water and the leader in charge of Central Plant. "The tour was designed with educators and students in mind but with so many people now at home, it presents a wonderful educational opportunity for parents home schooling their kids."
American Water continues to utilize technology as a tool to engage and educate customers and communities. From electronic customer billing communications, user friendly websites, to payment portals and strategic social media campaigns, the company is demonstrating how technology tools can be used across platforms to connect with customers.
About American Water
With a history dating back to 1886, American Water is the largest and most geographically diverse U.S. publicly traded water and wastewater utility company. The company employs more than 6,800 dedicated professionals who provide regulated and market-based drinking water, wastewater and other related services to 15 million people in 46 states. American Water provides safe, clean, affordable and reliable water services to our customers to make sure we keep their lives flowing.