American Water Recognized as First US Utility to Achieve Advanced Customer Center of Expertise Certification by SAP
American Water, the largest publicly traded U.S. water and wastewater utility company, announced that it has been recognized by SAP as achieving an Advanced Customer Center of Expertise (ACCOE) certification and is the first U.S. utility company to reach this benchmark.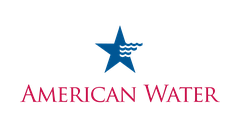 American Water utilizes SAP as its core enterprise resource planning system in enabling business integration, creating efficiencies in total cost of ownership, and, with this new certification, has achieved a higher level of quality management for operations and information technology (IT) processes that will benefit customers and the water and wastewater services they rely on each day.
"Achieving SAP's advanced benchmark for enterprise operations was made possible through a committed group of employees with a passion for transforming and improving the way we power our business and support our customers," said Radha Swaminathan, executive vice president and chief customer strategy and technology officer.
"Reaching this milestone truly means that quality management, business operations, and technology and innovation are one team with one goal – to keep life flowing for customers and communities served by American Water."
American Water is one of just three companies in North America to have been designated with the ACCOE recognition from SAP. In SAP's experience with other companies who have reached similar advanced levels of expertise, total cost of ownership is lowered by 10 to 30 percent, with 40 percent fewer outages and a more stable IT environment.
"American Water's teams came together over the course of 10 months to work towards business innovation, and the ACCOE certification is evidence of their success," said Michael O'Donnell, regional vice president and general manager for SAP North America's utility practice. "This recognition is the result of a mutual aspiration to innovate, and a dedication from the American Water team to turn that ambition into reality. We congratulate them on being the first utility in the United States to reach this milestone."
The initial certification is valid through Dec. 2019, at which point American Water will undergo re-certification to maintain the ACCOE designation.
About American Water
With a history dating back to 1886, American Water is the largest and most geographically diverse U.S. publicly traded water and wastewater utility company. The company employs more than 7,100 dedicated professionals who provide regulated and market-based drinking water, wastewater and other related services to an estimated 14 million people in 45 states and Ontario, Canada. American Water provides safe, clean, affordable and reliable water services to our customers to make sure we keep their lives flowing.
About SAP
As a market leader in enterprise application software, SAP helps utilities of all sizes run better. SAP empowers people and organizations to work together more efficiently and use business insight more effectively. SAP applications and services enable more than 335,000 customers to operate profitably, adapt continuously, and grow sustainably. For more information, visit https://www.sap.com/index.html.
Contact
American Water
Lauren Slepian
Manager, Corporate Communications
1 Water St
NJ 08102 Camden
United States
Phone:
+1 856325-9482
E-Mail:
Lauren.Slepian@amwater.com
Internet:
To website