American Water Named One of the 100 Most Sustainable Companies
American Water Works Company, Inc. is the largest publicly traded U.S. water and wastewater utility company.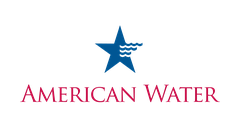 American Water is proud to announce it was named as one of the 100 Most Sustainable Companies by Barron's Magazine.
"We are extremely proud to be included on this list of 100 most sustainable companies," said Susan Story, president and CEO of American Water. "American Water employees have always shared a deep personal commitment to our customers, our communities and our planet.
"Companies do well by doing good. Financial results are an outcome of doing the right things the right way, and we believe that how we do something is just as important as what we do," added Story.
Last year, American Water published its biennial corporate responsibility report that highlighted the value the company places on being a good corporate citizen. Some of the key accomplishments in the report include the following:
American Water has invested more than $2 billion in capital infrastructure in 2015 and 2016 to build a more resilient system for our customers.

American Water has realized more than $19.6 million in savings through 249 process excellence initiatives in 2015 and 2016.

American Water has partnered with local environmental groups on 89 stewardship projects in 11 states. These projects were awarded funding for initiatives related to clean water, conservation, education, and community sustainability.

American Water's annual AmerICANs in Action! Month of Service, established in 2011 to foster community service among employees and encourage them to volunteer in communities, continued to grow. In 2016, a record-breaking 2,266 American Water employees participated in 116 different projects, contributing more than 4,000 volunteer hours.
About American Water
With a history dating back to 1886, American Water is the largest and most geographically diverse U.S. publicly-traded water and wastewater utility company. The company employs more than 6,800 dedicated professionals who provide regulated and market-based drinking water, wastewater and other related services to an estimated 15 million people in 47 states and Ontario, Canada.
Contact
American Water
1025 Laurel Oak Road
NJ 08043 Voorhees
United States
Phone:
+1 856-346-8200
Internet:
To website