Alison Ireland appointed as BlueTech business development director
BlueTech Research, the leading provider of global water technology market intelligence, has appointed Alison Ireland to the post of business development director. Ireland will be based in the UK office and her position in the senior team will support the development of BlueTech's subscriber base, with a focus on European clients.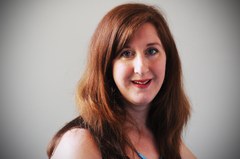 Ireland brings 15 years of water industry consultancy, marketing and research experience to the position, most recently working as a consultant with early-stage water technology companies seeking access to global markets. Previously she was instrumental in establishing and growing the Global Water Intelligence business information platform as sales and marketing director. BlueTech Research chief executive Paul O'Callaghan said, "I am very pleased to have Alison onboard.
Her high level experience in sales and marketing along with her water sector expertise and background in technical research will be invaluable to BlueTech's future growth plans. "Alison will bring the benefit of her knowledge, networks and experience to the team as we grow the business and build our BlueTech Forum event."
Alison Ireland said, "I am excited to join BlueTech at this crucial time for both the company and the water industry. BlueTech offers an indispensible service to utilities and industrial corporate water users seeking to capture the efficiencies and cost benefits that innovative technologies can deliver. "Companies need high quality information about the technologies available to them and I look forward to working closely with our clients and partners to raise awareness of this valuable service."