Ahead of the Curve with HOBAS - Optimal Penstock Routing with GRP Pipe Systems
From an economic and ecological perspective, the importance of hydropower is definitely on the rise as it provides an array of advantages compared to other conventional methods of power generation. Despite the initial investment obstacle, small hydropower plants prove cost-effective thanks to their long service life of often more than 70 years and low maintenance costs.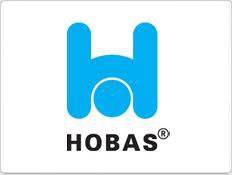 Dams, canals, intakes and penstocks obviously cost a very different share of the total for different sites. A lot depends on the topography and the geology, but also on the construction method and the materials. The penstock often constitutes a major expense in the total budget, as much as 40 % is not uncommon in high head installations and it is therefore worthwhile choosing the material carefully in regard to surface roughness, design pressure, method of jointing, weight and ease of installation, service life and maintenance. The trade-off is between head loss and capital cost. Regarding penstock design, there is, however, a possibility to save without compromise: curved HOBAS GRP Pipe installation with fewer or no fittings.
Curved Installation
Since penstocks of small hydropower plants are often set in remote places which are sometimes also difficult to access, the topography does not allow a fully straight pipe line, which for sure would be beneficial for the hydraulic properties (low head loss). The constructors are confronted with horizontal as well as vertical curves which can be realized with conventional elbows or alternatively by curved installation with for instance shorter angular cut pipe sections and flexible joints which accommodate a deflection that is higher than what relevant GRP product standards provide.
Economic and Hydraulic Benefits
While some deflection can be accommodated in the HOBAS FWC Joint to achieve curves with larger radii, shorter pipe sections will produce smaller ones, and angular cut pipes will reduce the radii even further, especially in larger diameter lines. The penstock, mounted above ground on saddles or installed underground, is this way optimally routed, no or fewer fittings and concrete thrust blocks are utilized. Regarding the often remote and difficult to access construction sites, each omitted cast in situ concrete block represents substantial cost as well as time savings. Besides the above mentioned economic benefits, curved installation, angular cut or not, substantially increases the pipe's efficiency for there are less hydraulic losses than if elbows are employed.
Quality Assurance
To verify the leak tightness of joints with angular deflected as well as angular cut pipes, stringent tests to ISO 8639 have been conducted at the TÜV and governmentally (ISO 17025) accredited TechCenter in Wietersdorf, Austria.
Apart from the pipe system itself, external factors play an equally decisive role and need to be carefully checked to verify if curved installation is suitable for the respective project. Drawing from numerous laboratory tests as well as more than half a century of experience, HOBAS Experts provide support for such feasibility studies and make sure, that each project receives a hydraulically as well as economically optimized pipe solution. Special attention also needs to be paid to the correct installation of the line and should always be conducted to the individually prepared method statement by HOBAS as well as latest respective standards: For underground constructions appropriate pipe trenching and bedding, soil conditions (groundwater interference, soil type, etc.) and field conditions (slope, traffic, frost heave, etc.) need to be ensured. For penstocks mounted above ground, the saddle design as well as the fixation of the pipe or coupling need to be taken into consideration. During every project phase HOBAS Experts will provide support and know-how.
The approved long life, low maintenance and outstanding hydraulic properties of HOBAS GRP Pipes will bring out the best of every hydropower plant in terms of safety, efficiency and profitability –to stay ahead of the curve.
---