Aegion Corporation Awarded Two CIPP Contracts Valued at $10.4 Million
Aegion Corporation announced that its subsidiary, Insituform Technologies USA, LLC, has been awarded two contracts valued at approximately $10.4 million from the Metropolitan St. Louis Sewer District (MSD). The contracts are a part of MSD's $4.7 billion sewer system improvement program.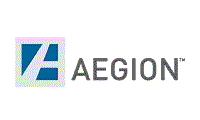 Kenneth Foster, Vice President and General Manager of Insituform's North American Rehabilitation West Region, said, "We are proud to have maintained a strong relationship with the Metropolitan St. Louis Sewer District since 1984. Insituform has been rehabilitating sewer pipelines using our CIPP products and unmatched installation methods throughout St. Louis for nearly 30 years. We are confident that our services to St. Louis MSD will continue to provide value to St. Louis area residents and businesses."
This project includes the installation of approximately 47 miles of cured-in-place pipe (CIPP) in small- and medium-diameter sewer pipelines located in mostly residential areas. There is little to no disruption to surrounding areas during the installation of CIPP.
Insituform will install CIPP using standard inversion methods as well as Insituform's proprietary pull-in installation method, iPlus Infusion®. iPlus Infusion® will be used on most small diameter pipelines on this project and allows increased productivity during the installation process.
Insituform will begin work on this project in August 2013 and is anticipated to complete the work within one year.
Contact
Aegion Corporation
David F. Morris
17988 Edison Avenue
63005 St. Louis, MO
United States
Phone:
+1 (636) 530-8000
Fax:
+1 (636) 519-8010
Internet:
To website