Aegion Corporation Awarded Five-Year Term Contract for Barwon Water in Australia
Aegion Corporation announced that its subsidiary, Insituform Pacific Pty. Limited, has been awarded a five-year term contract for Barwon Water in Victoria, Australia. Although Insituform-Australia has previously worked for other clients in Victoria, this is their first contract award from Barwon Water. Insituform-Australia expects to complete approximately $24.7 million (USD) of work throughout the contract's five-year term.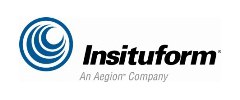 In 2013, Barwon Water implemented its five-year Water Plan, which is focused on efficient delivery of quality services. In order to increase the operational life of its pipelines, maintain an acceptable risk of asset failure and fulfill its obligation to customers to provide reliable services, the Water Plan forecasts capital expenditures of $305 million (USD) between 2013 and 2018. Barwon Water indicates that the relining of wastewater pipelines is one of its top five capital expenditure items. Barwon Water is Victoria's largest regional urban water corporation and provides water and wastewater services to more than 295,000 permanent residents. Over the summer holiday period, its service population grows to over 500,000 people.
Beginning in January 2014, Insituform-Australia will oversee the cleaning, inspection and installation of Insituform iPlus® Infusion cured-in-place pipe (CIPP) product in wastewater pipelines ranging from 6 inches to 9 inches in diameter. Job site locations will be throughout Barwon Water's 5,000 square miles of coverage. Insituform-Australia expects to add approximately 16 new positions in addition to the indirect employment of subcontractors and suppliers in the area.
Daniel Gamboa, General Manager of Insituform-Australia, said, "We are extremely pleased to have secured this contract and to be working with Barwon Water. Initial meetings have shown that Barwon Water is very proactive and experienced in the area of pipeline rehabilitation. Both Barwon Water and Insituform-Australia are committed to safety and quality as well as to working in collaboration to deliver excellent results. This contract allows Insituform-Australia to establish operations in the Melbourne region and pursue opportunities to continue our growth strategy along the Australian east coast. We look forward to this contract being the foundation of significant growth for Insituform-Australia in the Victorian market."
Throughout the five-year term contract, Insituform-Australia will maintain its high standard of community relations. This includes providing a community contact number, establishing and maintaining customer contact details, notifications for all works and daily notifications to Barwon Water's contracts team and customer call center.
Contact
Aegion Corporation
Aura Joyce
17988 Edison Avenue
63005 St. Louis, MO
United States
E-Mail:
ajoyce@aegion.com
Internet:
To website